Out off all the things that the Pebble Time has to offer, frankly, being able to switch between watchfaces is one of my favorites. There are tons of option in the Pebble App Store so it is highly unlikely that you won't find one that you prefer; however if you're still having problems picking your best watchfaces for pebble time to install for yourself, we have picked up some of our favorite watchfaces that you may wanna try out.
---
Have you gone through every fancy watchface possible and just got tired of it? Well, try this clean and simple one called Square. It's got a very minimal design which clearly shows the time and date. Besides being just that, it is kinda customizable. You've got options to change the date format, show the weather and battery level, and the coolest of all, the ability to choose various colors for the text and background.
Download: Square – Pebble AppStore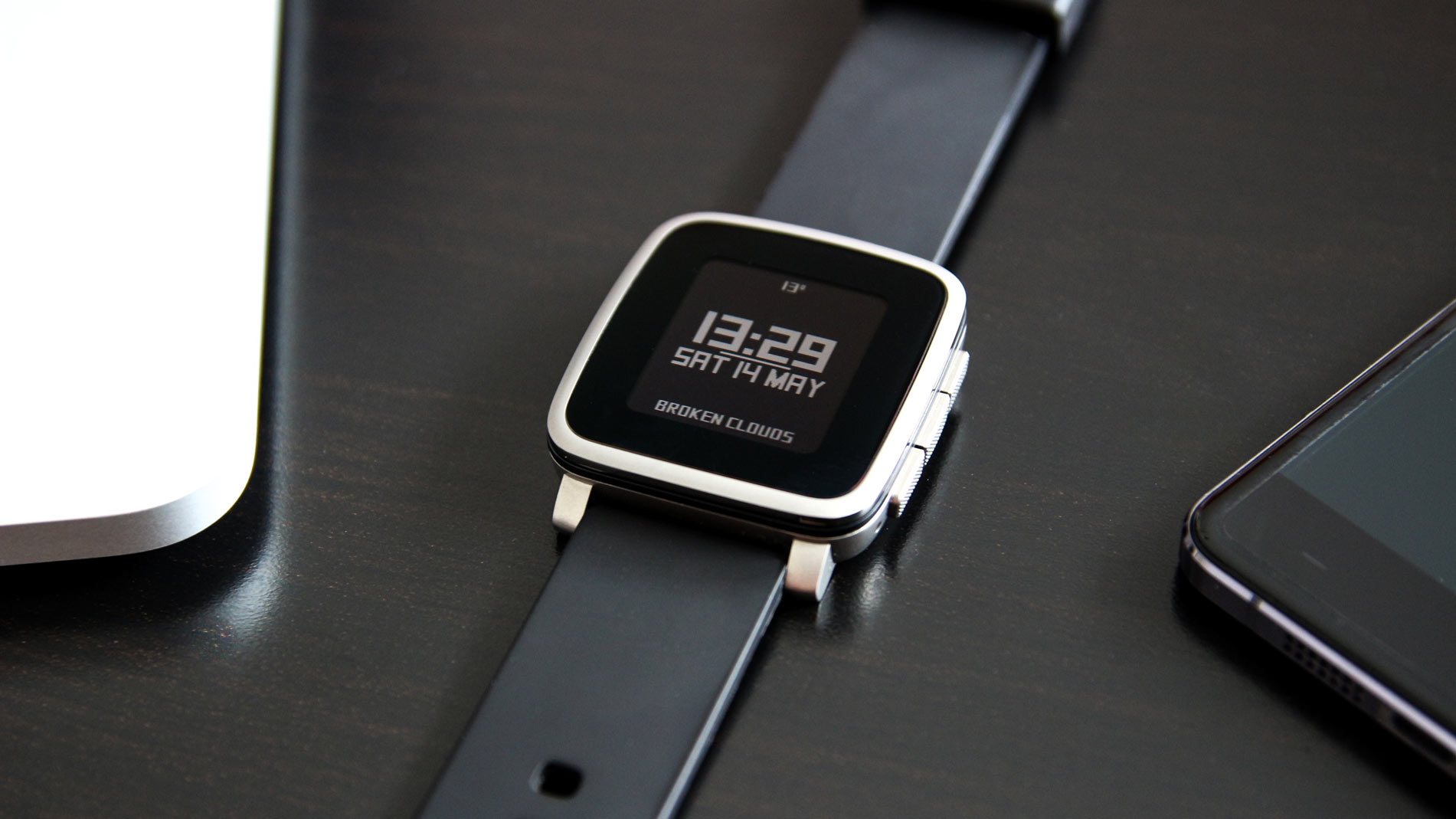 This one's quite interesting. While an hour passes, the red panel which shows the time, slides from the top (when the hour begins) to the bottom (when the hour is nearly over). This helps you give a quick sense of the time, without necessarily having to read it. While there is absolutely no customization built this watchface, the cool concept definitely makes up for it.
Download: Lift – Pebble AppStore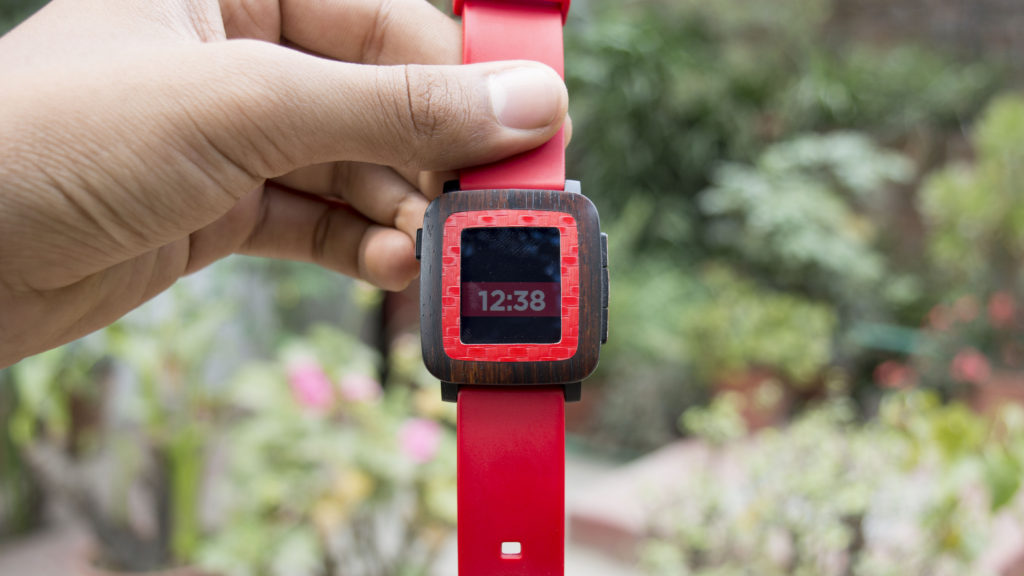 Clear is clearly (pun intended) one of the best weather watchfaces in the Pebble AppStore. Like the name suggests, it's got a very clean and minimal design. The time is displayed clearly, along with a weather reading and a weather status icon on the top. Don't worry, if you don't like that color combo shown in the picture below, you have the option to change it through through it's settings in the Pebble app. And oh, yes, that red bar below the weather details shows the current battery status of your watch.
Download: Clear – Pebble AppStore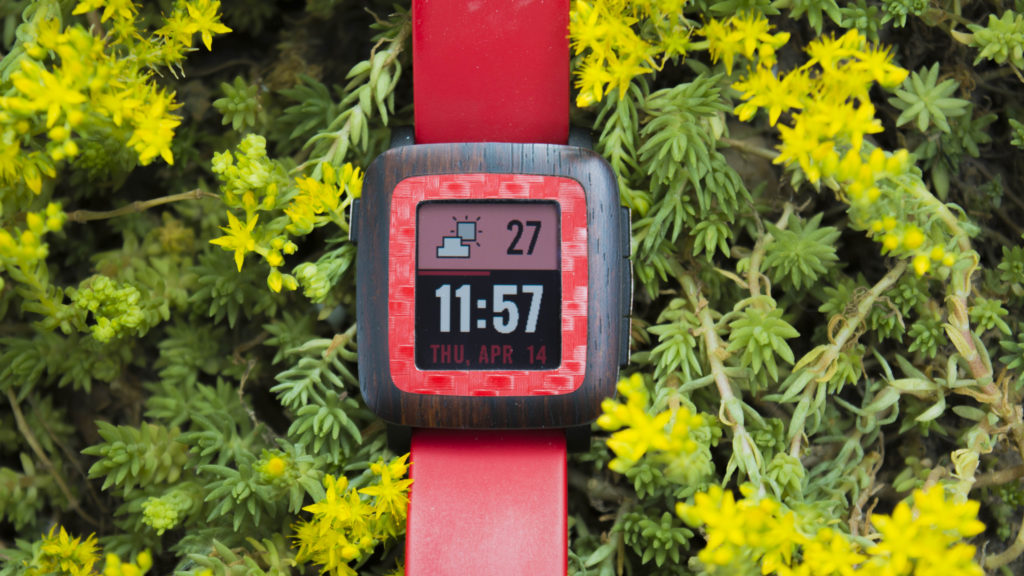 Blue Futuristic is one of the first watchfaces I downloaded on my Pebble Time and I often end up returning to it after trying out bunch of others; it't that great. This one, as in the picture below, and as the name itself implies is a simple watchface with a blue font. However, you can also customize it because you have the option to change the colors of the font, numbers and the background.
Download: Blue Futuristic – Pebble AppStore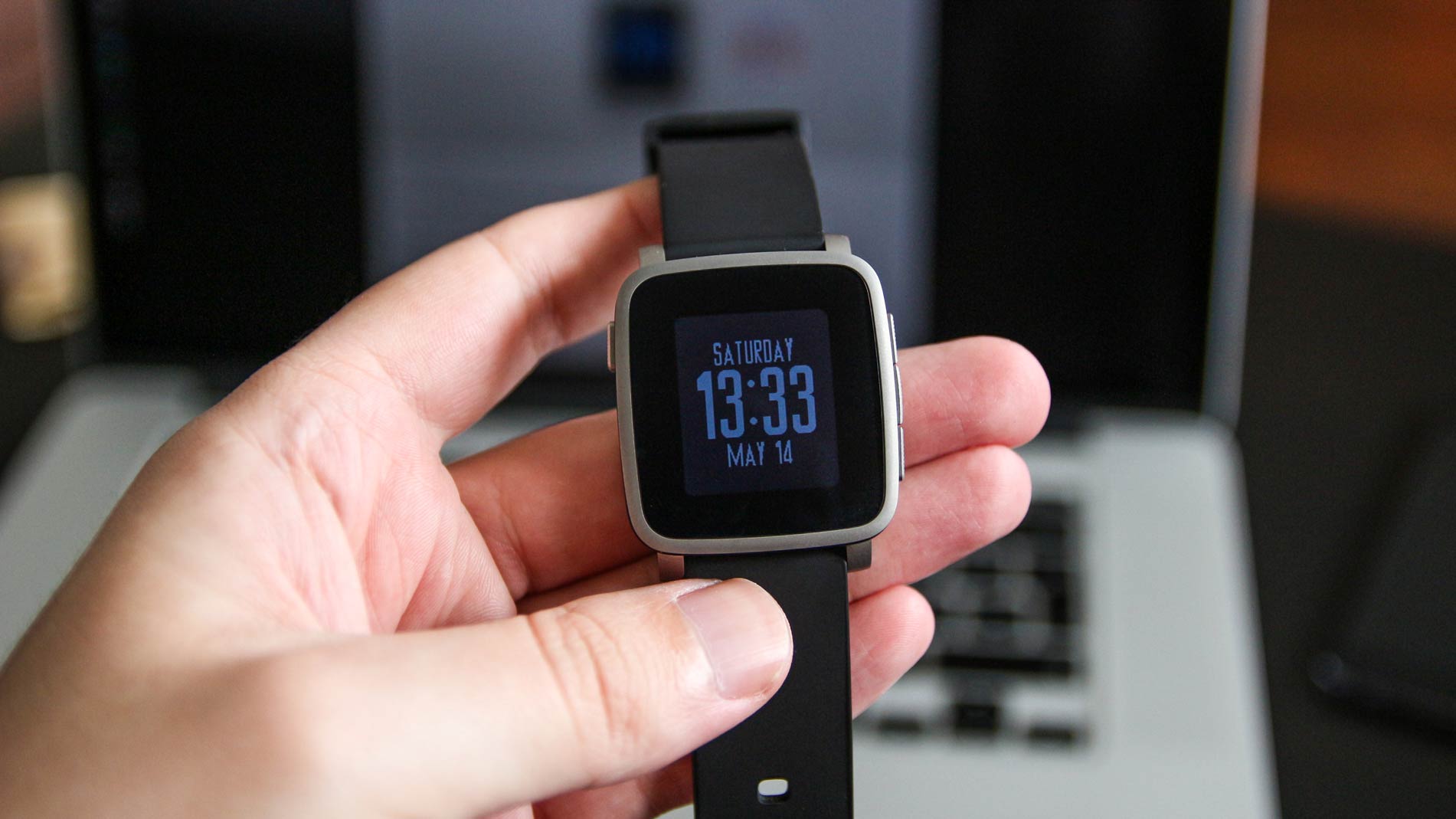 If you've gotten bored with the watchfaces above, here's a fun one. Bars is a watchface inspired by the bar chart that you used to make back in school. It supports tons of color options each bar and even has several types of them including horizontal, rainbow, polar, etc. It may not be the most convenient or easiest way to view your time but is definitely worth trying out.
Download: Bars – Pebble AppStore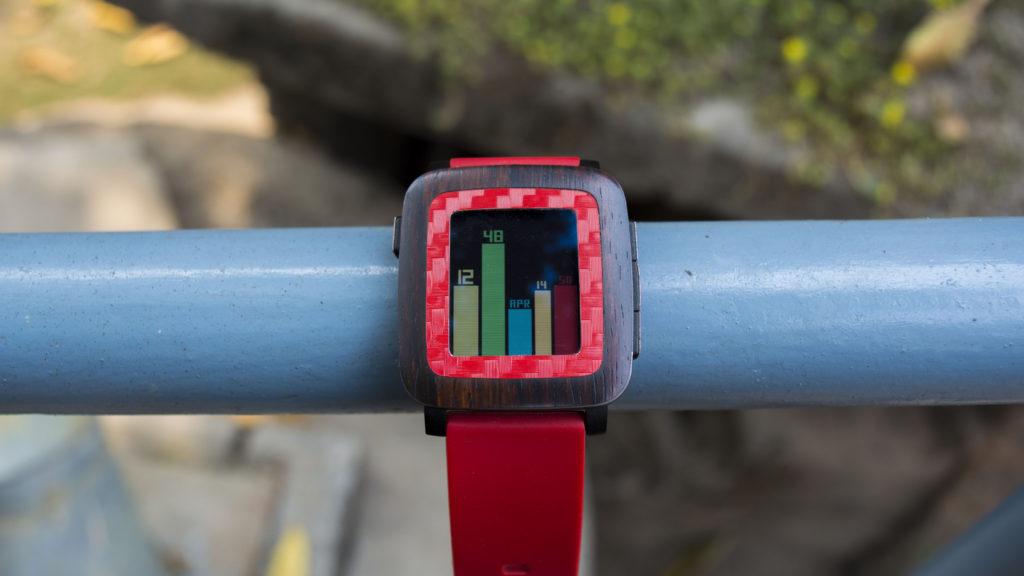 Stride makes use of the Health API that Pebble announced earlier, which means that developers will be able to incorporate Pebble Health data into their watchfaces. There aren't many of them right now and the selection is pretty limited. This one is probably the best looking out of those few. It has a digital time display and a step counter on the center of the screen. Also, the outer ring represents your current step count in blue. When it crosses the yellow line, it means that you have completed your current average step count. Congrats!
Download: Stride – Pebble AppStore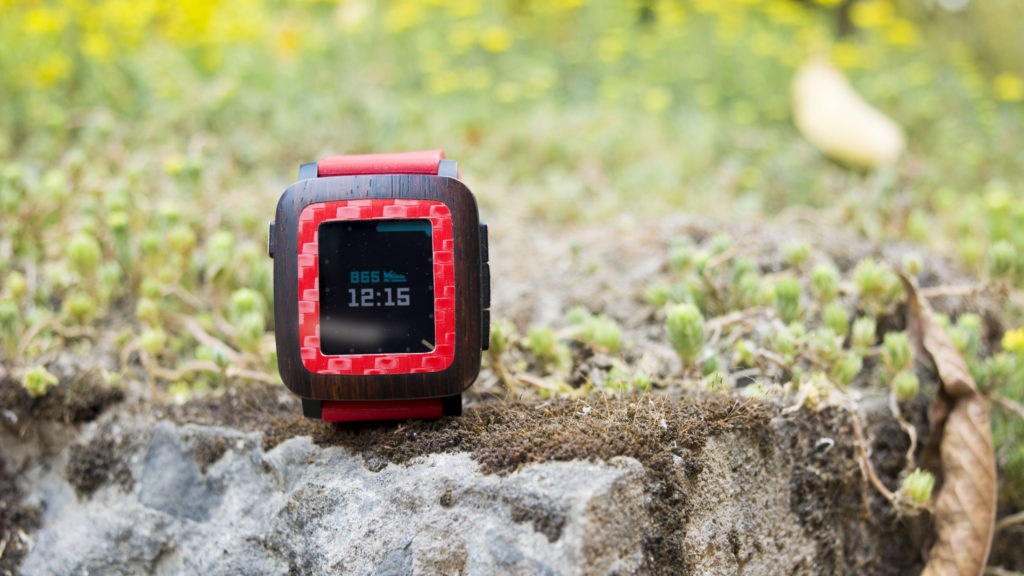 This is it for now. We hope you like the selection and would also like to hear your feedback and what your favorites are. Make also sure to check out our other watchface articles here.
The Skins and Straps are, as usual, from our friends at Gadgetwraps.com. Get yours here.