We have rounded up another great watchface selection for the Pebble Time Round.  Some of these are favorites we've had loaded up for quite a while, and others are fresh to our rotation. We hope you enjoy what we've picked out to share with you. If you think these are great, make sure to check out our best watchfaces for the Pebble Time Round #1 and #2.
Pixel Grid Digital is one of our favorite picks. This retro-inspired digital watchface features a battery meter, date, connectivity logo and even weather information. A flick of the wrist turns the battery icon into the current temperature and the date at the bottom to the current day of the week. All of these features are packed into a pixel-y sweet package that just screams retro goodness.
Download: Pixel Grid Digital – Pebble Appstore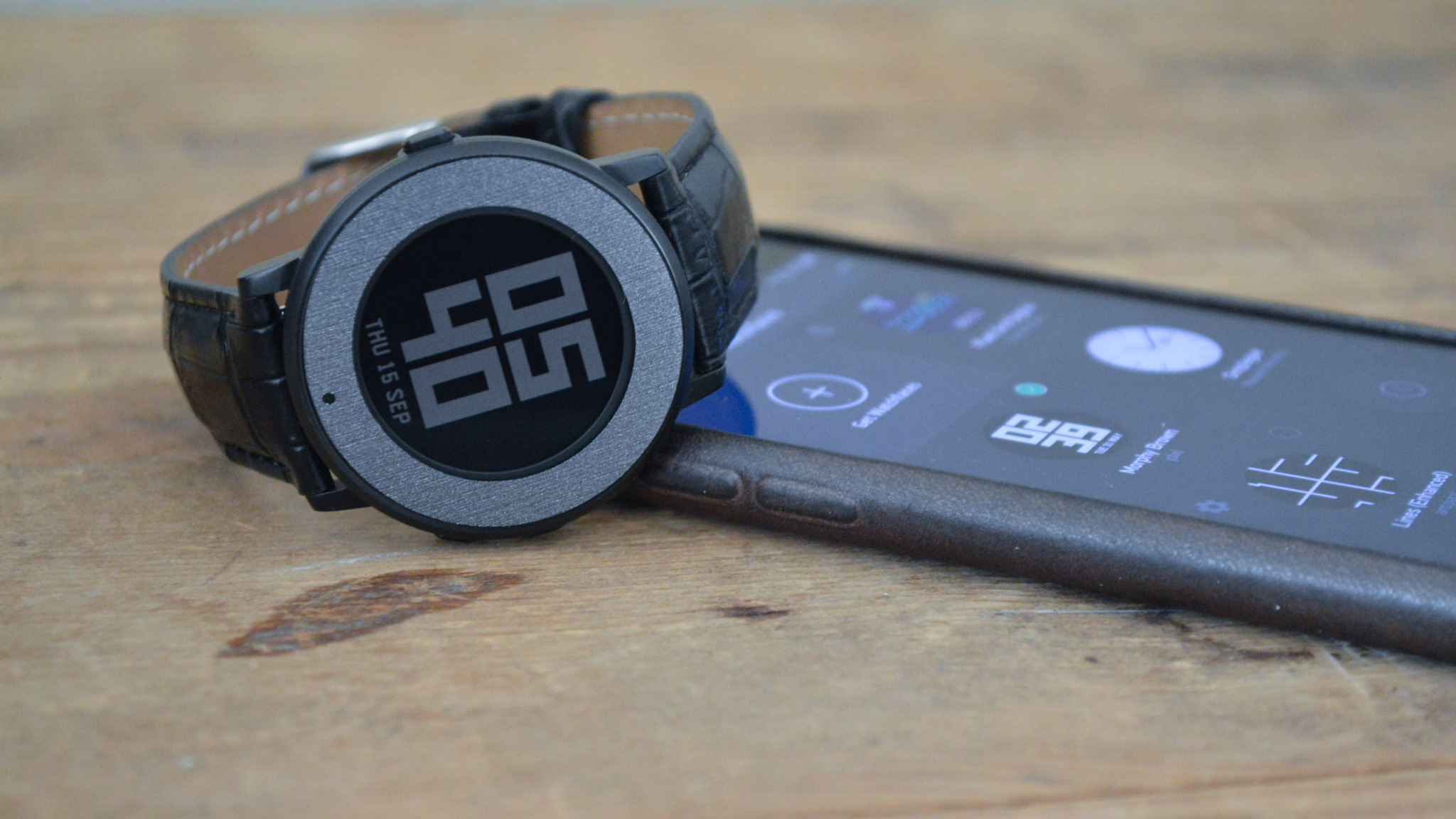 A regular in the watchface rotation, Morphy Brown is a simple digital watchface with a neat little animation when the time changes. Its bold numbers are easy to read at a glance and the smooth animations add a touch of sophistication to an already sleek watchface. The date is also displayed across the bottom of the watchface for those that just can't remember what day it is (like me!).
Download: Morphy Brown – Pebble Appstore
Simplogue takes advantage of the Pebble Time Round's single most unique feature – the fact that it's round! Part of the reason the Pebble Time Round has such appeal to its owners is that it keeps with the traditional look and feel of a normal wristwatch. An analog watchface like Simplogue adds that final touch to your watch for those that don't want to totally geek out their wearable.
Download: Simplogue – Pebble Appstore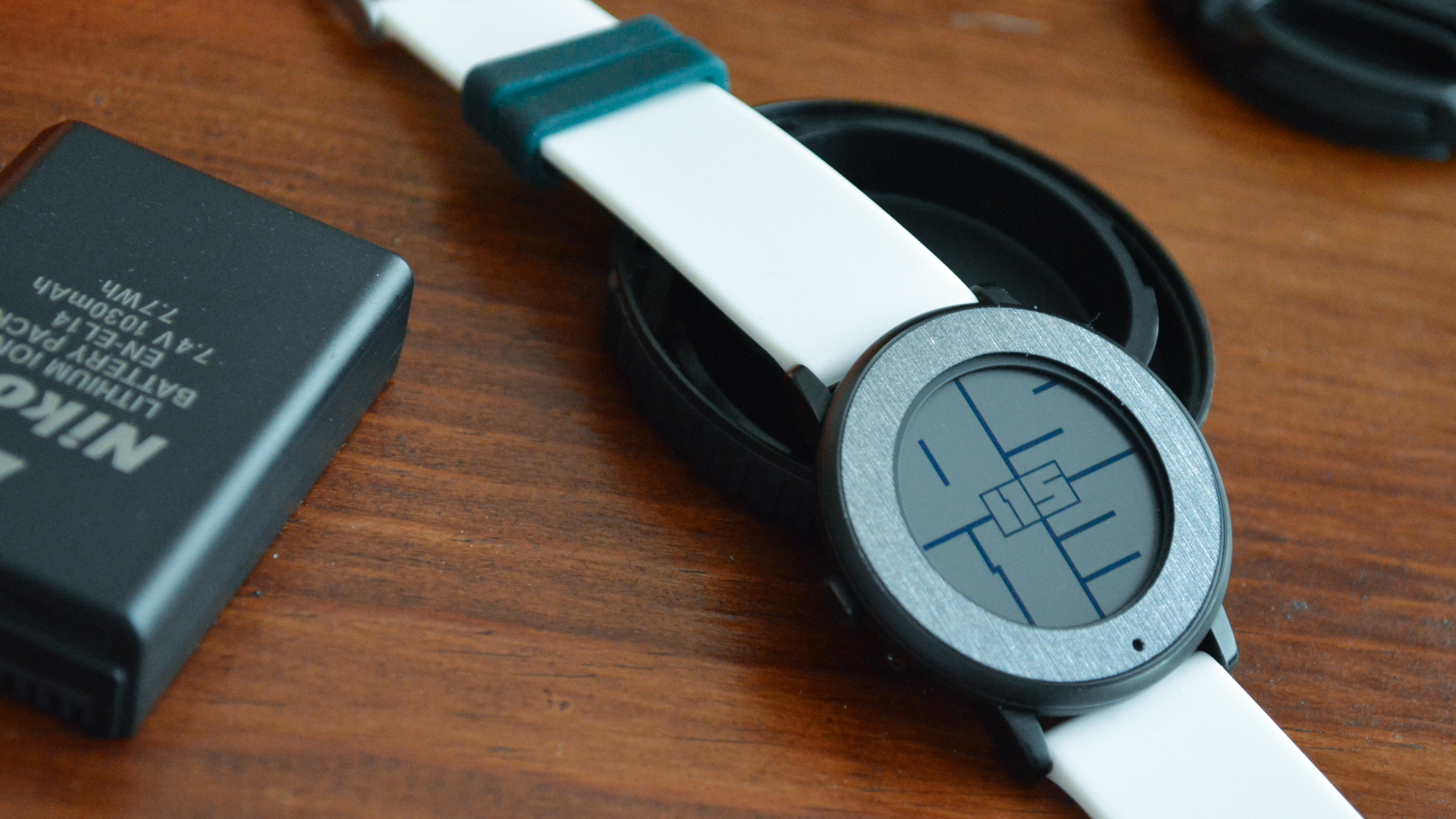 Lines is one of those aesthetically pleasing watchfaces that we keep coming back to regularly. With its deceptively simple and modern design, Lines (Enhanced) takes just a little while to get used to, but once you do it's a beautiful watchface. The developer even managed to squeeze in a little date in the middle of the current time. The color of the lines and the background can be customized to match your style.
Download: Lines (Enhanced) – Pebble Appstore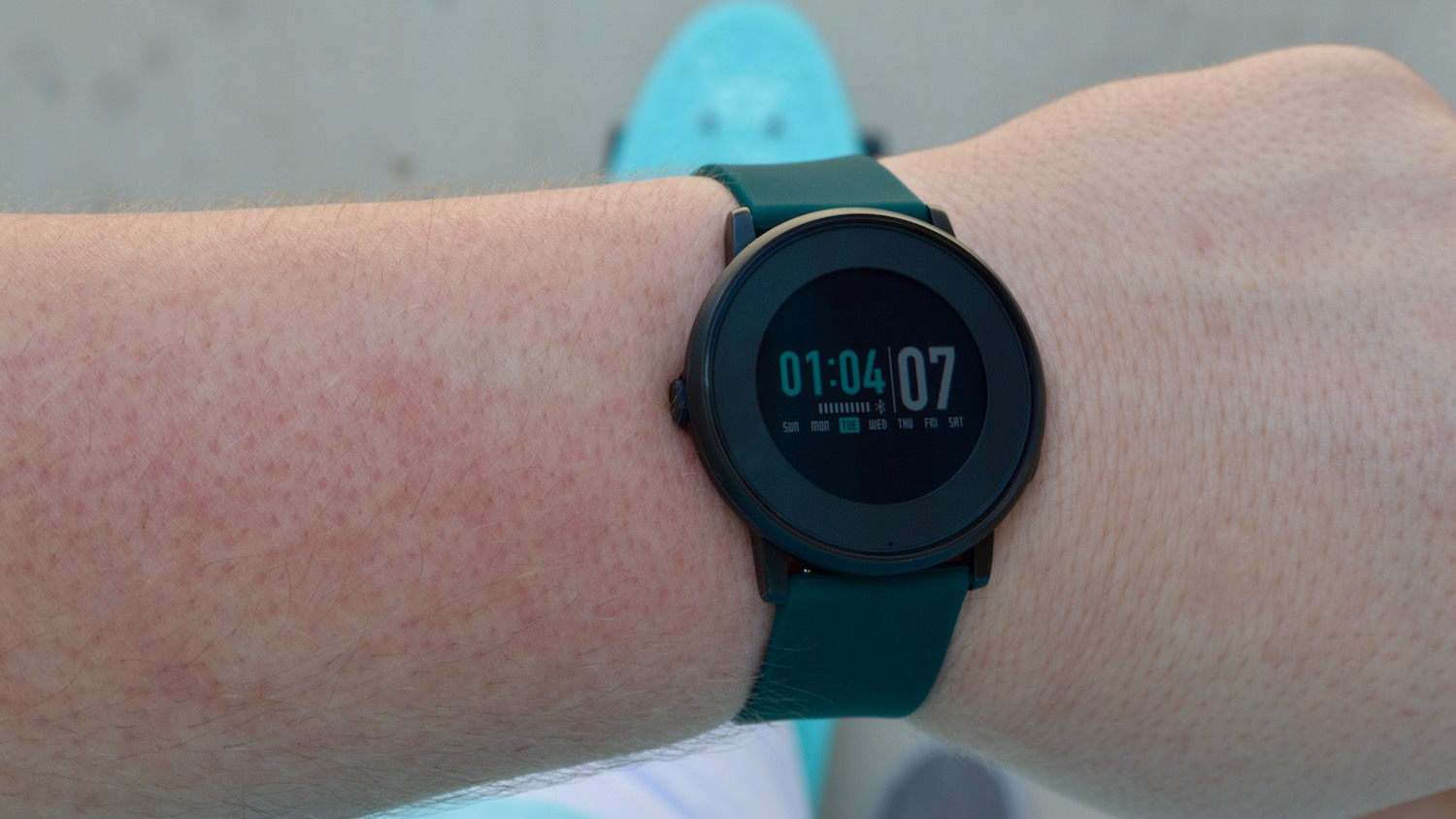 DICON is the only paid watchface featured in today's selection – and it definitely deserves a spot on this list. We get tons of questions about it every time it's in a featured image and it it just a very well designed watchface. The good thing is that it is available for a trial to download straight from the Pebble App Store. The downside is that you'll have to purchase the watchface externally from the developer's site (for $1 or more if you'd like to donate more). During the trial, don't worry if none of the elements on the watchface work (except the time) – this is how the trial is designed to function. Overall, we consider it a dollar well spent. DICON is a great choice for those that like date, battery and current time in a high-contrast, easy-to-read display.
Download: DICON_Trial – Pebble Appstore
---
Thanks for checking out our third installment of the best watchfaces for the Pebble Time Round. We hope you enjoyed some of the watchfaces we suggested – they're some of our favorite daily drivers. The skins and silicone bands featured in this article are available from GadgetWraps here. GadgetWraps makes some of the best skins available for Pebble watches. If you're looking for watchfaces to keep up with your Pebble Health performance throughout the day, head over to our selection of best watchfaces for Pebble Time and Pebble Time Steel. We also have more picks specifically for the Pebble Time Round that you can check out here. Which of the watchfaces featured was your favorite? Did we miss any of your go-to picks for the Pebble Time Round? Let us know in the comments below!
---
Eyecandy