For some reason many of us find watchfaces with pretty weather animations quite appealing. There are so many other things that could look pretty on our wrist, but we just keep coming back to weather animations. Maybe because of the direct connection to what is going on outside, who knows. We've put together a list of Pebble Time watchfaces that you might enjoy if you're into weather icons or simply hate leaving that basement.
---
When I first saw Make Me Smile, I thought this was what one of the stock Pebble Time watchfaces should have looked like. The design language matches the animations of Timeline UI so well and really reminded me of that ostrich, the message in a bottle and the paper plane! It features plenty symbols for the various weather conditions and will surprise you with a new background color every time the weather changes.
Download: Make Me Smile – Pebble Appstore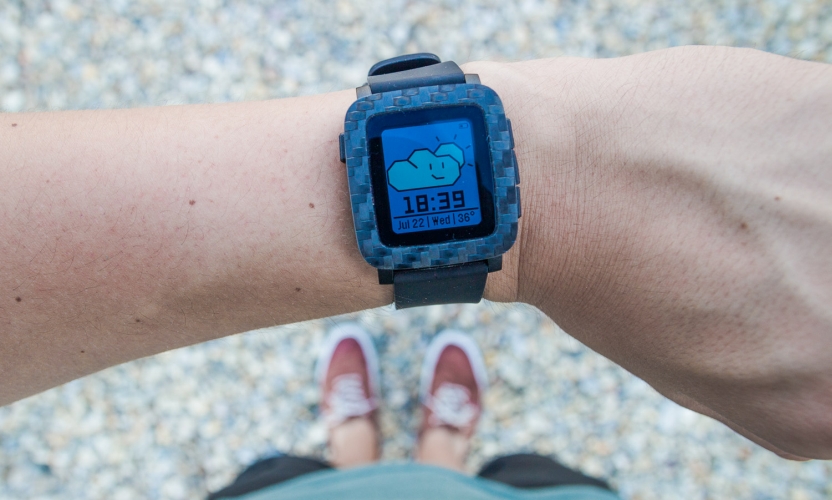 I really like the Simple Weather watchface. It features a very simple design while putting the weather symbol at the center of the watchface. The icons feature some colors, but in general most of this watchface is kept B/W which means you'll have great indoors visibility.
Download: Simple Weather – Pebble Appstore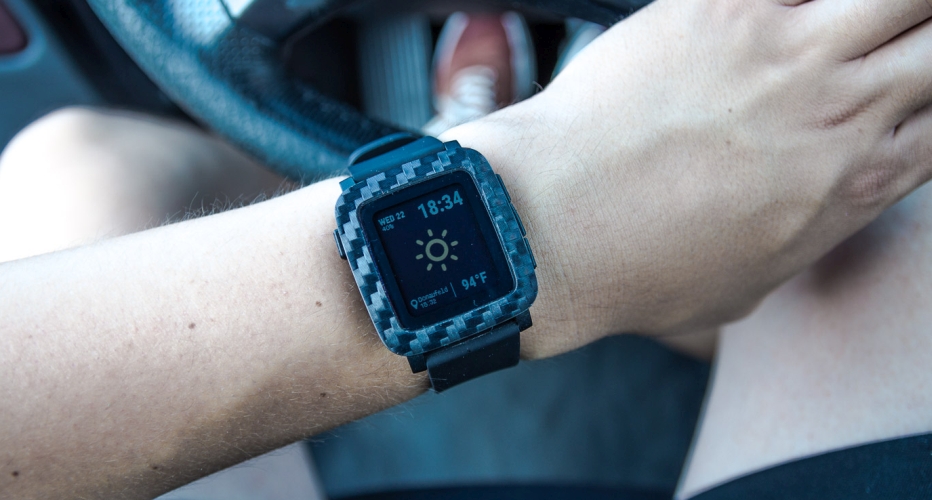 YWeather is for you if you want everything at first glance. It doesn't give you too many options to play around with but still provides you with some pretty weather icons and the most relevant information, like sunrise, sunset, weather forecast, and so on.
Download: YWeather – Pebble Appstore
If you just want the basic info coupled with pretty weather icons, you might want to give Real Weather a chance. In complete contrast to all the flat design trend going on, it features more than 14 elaborate weather depictions.
Download: Real Weather – Pebble Appstore
Forget what I just said about Real Weather. Flat is hype! We've made it plenty clear that we absolutely adore this watchface in our Top 10 Best Watchfaces article – and I'm still standing by that statement! From the block design that seems to be just perfect to Pebble Time, to just the right amount of information I want displayed on my watchface – Straight remains one of my personal favorites.
Download: Straight – Pebble Appstore
It seems like Weatherland has been featured on the very top of Pebble Appstore from the beginning of Pebble Time. I see it around so often, it might easily be mistaken for a stock watchface. But give credit where credit's due. The weather animations take in the whole background of the screen and look especially great in broad daylight on Pebble Time's color display. On cloudy days it makes me feel right at home, in the midsts of the lush green forests of the alps with heavy grey clouds hanging above my head.
Download: Weatherland – Pebble Appstore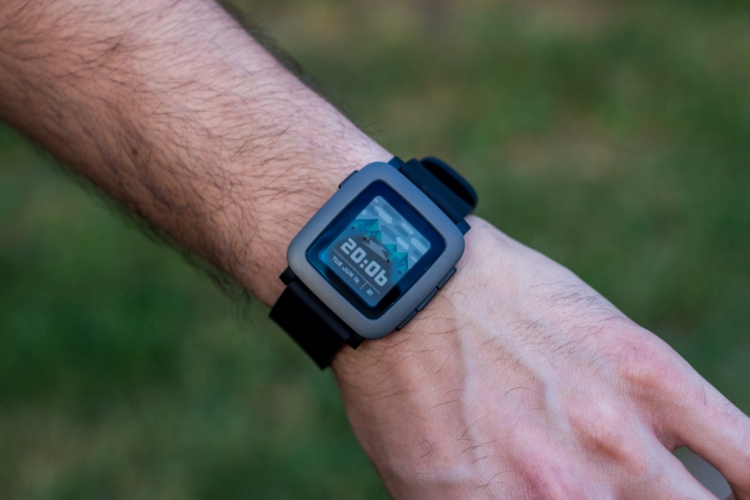 I think Love Weather is a littel underrated and am surprised that I don't see it around more often. It combines all the info you need – time, day, date, temperature and battery level – and combines it with the current weather as full background image. Plus, since the time is embedded in a black circle, it provides great contrast for indoor readability.
Download: Love Weather – Pebble Appstore
Okay, i'll admit this one is not exactly going to win a beauty pageant. BUT I can almost guarantee that the meteorologists among you will love it. It gives you so many options to choose and customize, I won't even try to list them all here. And if you shake your wrist there are even more details that I also won't begin list here. The developer is certainly not understating by saying "this is a full weather station at your fingertips". Seriously, if this one won't fulfill all the desires of the Petrus inside you, then there's something wrong with you.
Download: Fair Weather – Pebble Appstore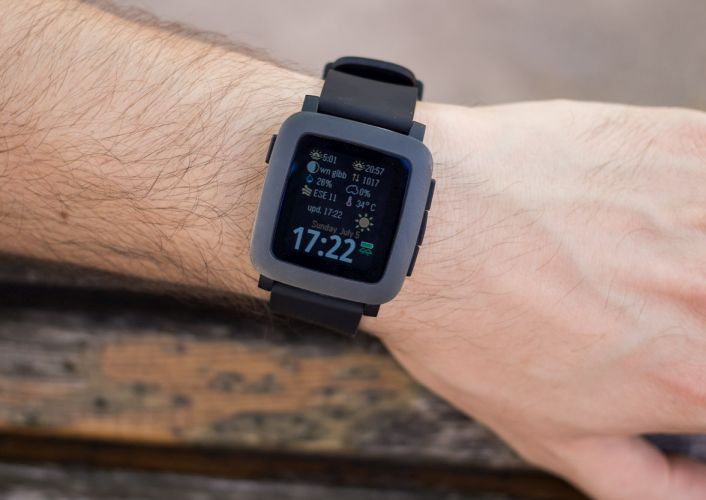 Probably not going to become my daily driver, but might be funny on a Friday night to show my new gadget off to my friends. It combines the time and temperature with adult language. Also, if you shake your wrist, it will give you more info on the weather and date.
Download: Drunk O' Clock – Pebble Appstore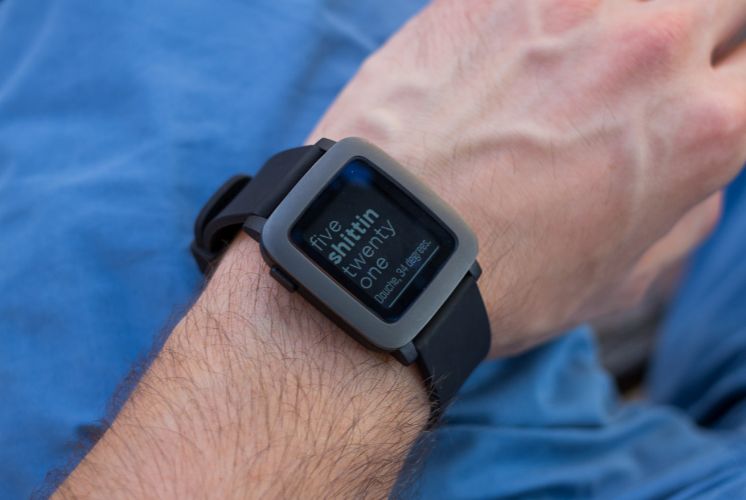 ---
Check out our other watchface articles:
---
Gallery: Best Weather Watchfaces for Pebble Time