If you are looking for a solid, well-built charging dock for your Pebble Time devices, the TimeDock is a definite winner. With its aluminum alloy body and solidly integrated charging port, you can be confident that your Pebble is safe and sound while quenching its thirst for battery juice.
The TimeDock charging dock (which is also available on Amazon) works for Pebble Time, Pebble Time Steel, and Pebble Time Round. So if you're the owner of multiple Pebble Time watches you can use this charging dock for all of them. The rare earth neodymium magnets that secure the watch to the station firmly grasped my watch – even better than the stock charging cable, in my opinion. And the micro suction cup rubber used on the non-slip footing on the bottom of the charging dock is freakishly strong. I might have panicked for just a moment after put the dock down on my granite counter tops for the first time and couldn't easily remove it again. A simple tilt to the side easily releases the grip on whatever surface on which the dock has been placed, but this dock certainly won't be sliding around on its own.
The bead blasted and anodized aluminum alloy plinth (or body) of the dock is well-crafted and very visually appealing. It's sleek and fairly low-profile, but still substantial enough to hold your Pebble in place (check out the Eyecandy below). I found the included USB cord to be a little short for my uses, but I don't usually charge my Pebble from a computer. I've switched out several of my standard wall power outlets for versions that include 2 USB ports in additional to the 2 standard outlets, so I'm usually plugging my USB chargers directly into the wall. Most people will probably find the cord to be long enough for their needs, and it's simple enough to swap out the cord for a longer one if necessary.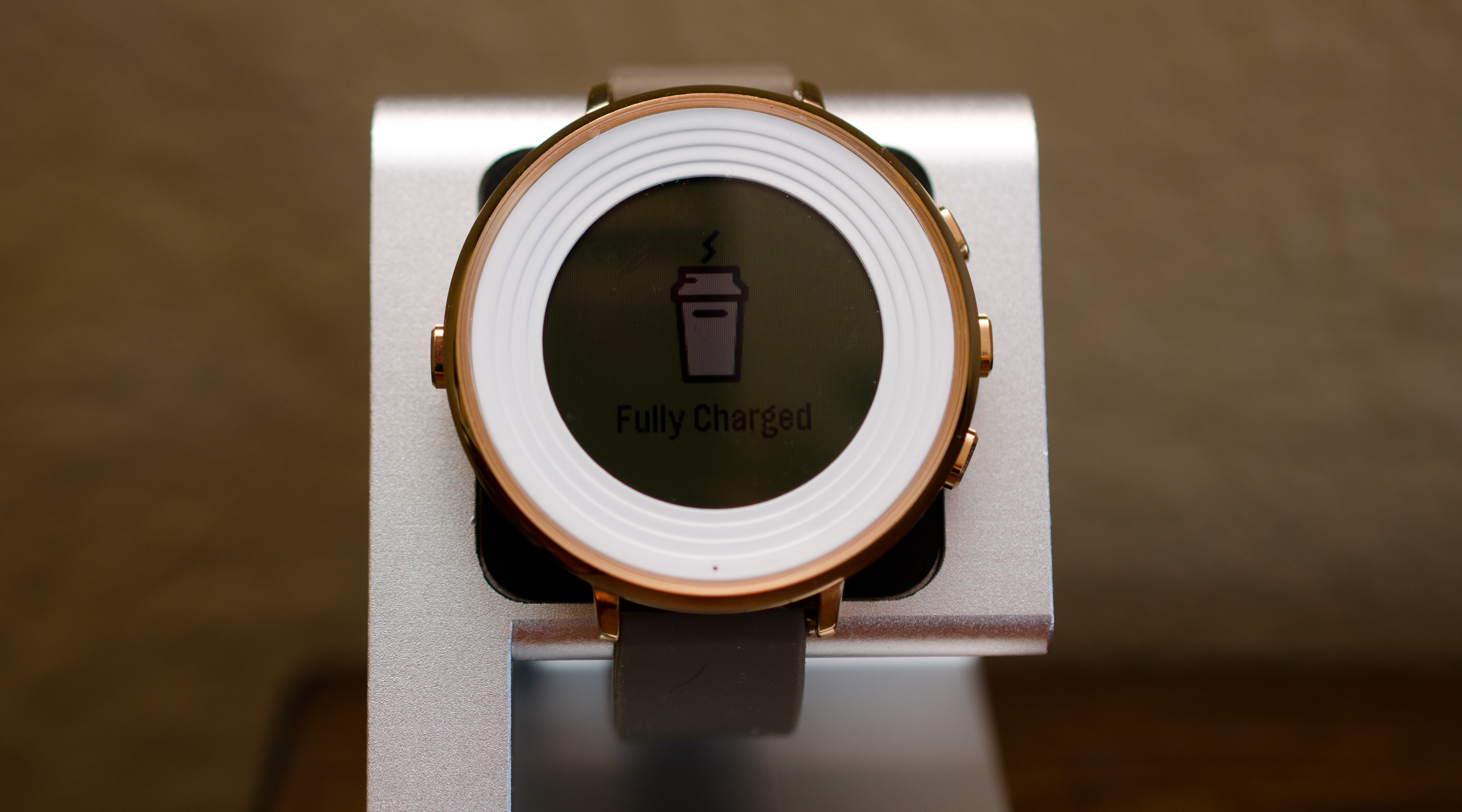 Engineerable, the company that produces the TimeDock, also advertises that this dock is "future-proof," since they've made the charging module a removable part, separate from the plinth. So, theoretically, you'll be able to buy a new insert to charge any future Pebble devices you may purchase. That's a nice feature that many tech companies overlook.
I'm impressed by how solid this dock feels, especially with the non-slip bottom. I'd definitely recommend it to any Pebble Time user. Have you found a good solution for your charging needs?
TimeDock is available on Amazon for $59.99.
---
Eyecandy