There is certainly no shortage of options out there for customizing the watch band on your Pebble Time or Time Round. When we began this list we found over 28,000 results on Amazon alone (and that was just for the 20mm Pebble Time Round!). With that many options out there it can be a challenge to even know where to begin. This list will help you walk through some of the most popular options available for your Pebble Time Round.
One of the most difficult things to decide when changing up watch bands is what material and style to go with. They all have their pros and cons. We've gone through a few different material types and watch band styles to help narrow down your options and simplify the decision process.
GadgetWraps Silicone Straps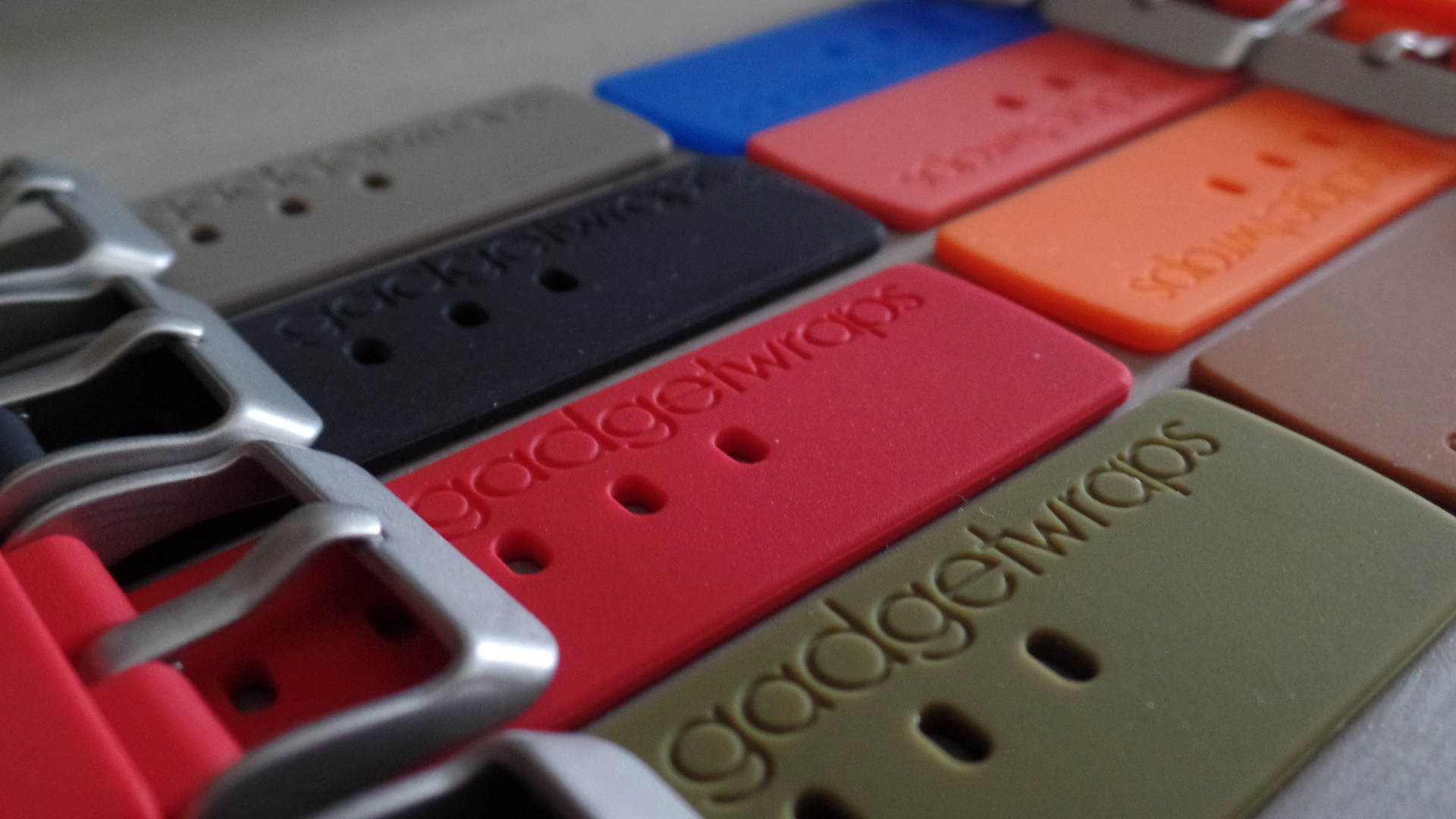 If you're looking for a good variety of colored silicone watch bands that come in great quality and are very comfortable to wear, GadgetWraps has you covered. They're absolutely among our favorites, check out our full review on GadgetWraps straps for Pebble. Silicone bands are great for their durability, color selection and resistance to water and sweat. They're also a really comfortable alternative to leather or metal bands that runs the whole gamut from looking funky (think red) to classy (how about beige or grey). We have a decent selection of straps for our Pebble, but these silicone bands are what we return back to most often.
Check out the selection of GadgetWraps Silicone Straps.
Milanese Straps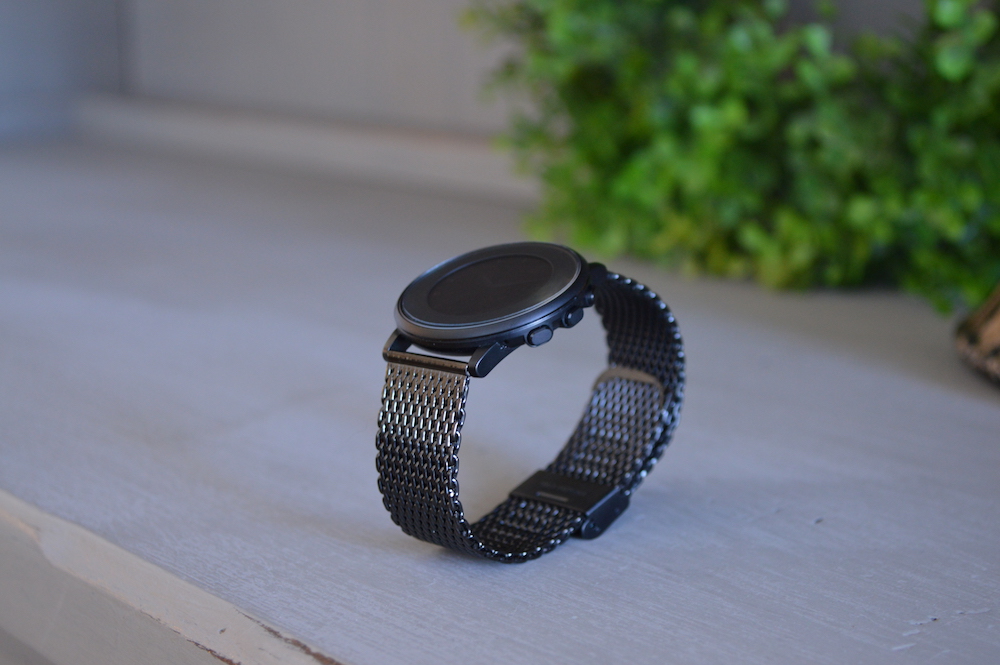 Premium look and feel goes a long way with wearables. Going with a Pebble doesn't mean that you have to sacrifice those things (and you don't have to spend an arm and a leg to get there either). Milanese mesh style watch bands have been extremely popular lately. The option shown here was around $20 and it has held up well through normal everyday wear. If you're interested in saving a few bucks we've included a link for a watch band similar to the one shown at about half the cost.
You can buy the Black Milanese band from Amazon for $20.
Check out this less expensive alternative mesh band we found for around $10.
Leather Straps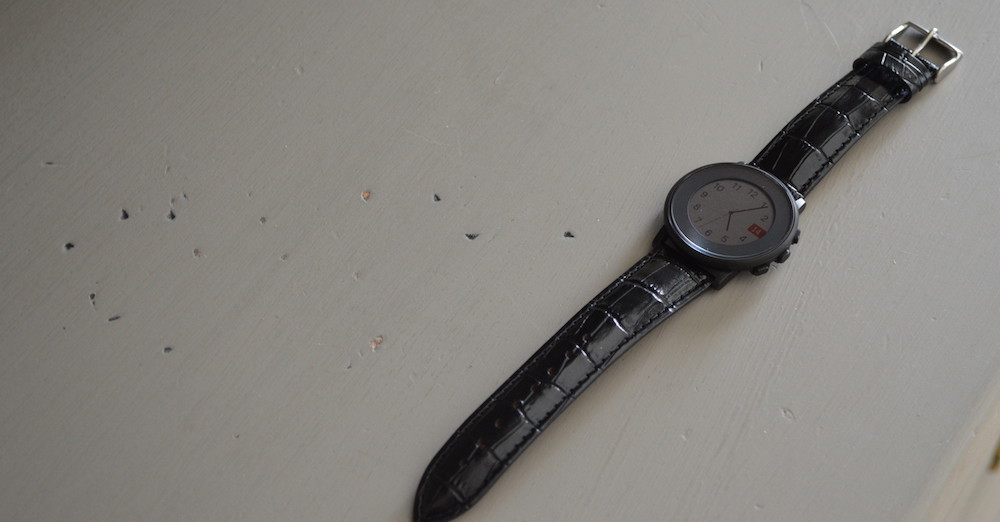 The Pebble Time Round is a huge step forward in terms of look and feel for wearables. That being said, it is still a gadget strapped to your wrist. One of the easiest ways to dress it up is with a nice leather band. For around $15, the Black Croco Leather Band from Clockwork Synergy does a great job of dressing up the Pebble without breaking the bank.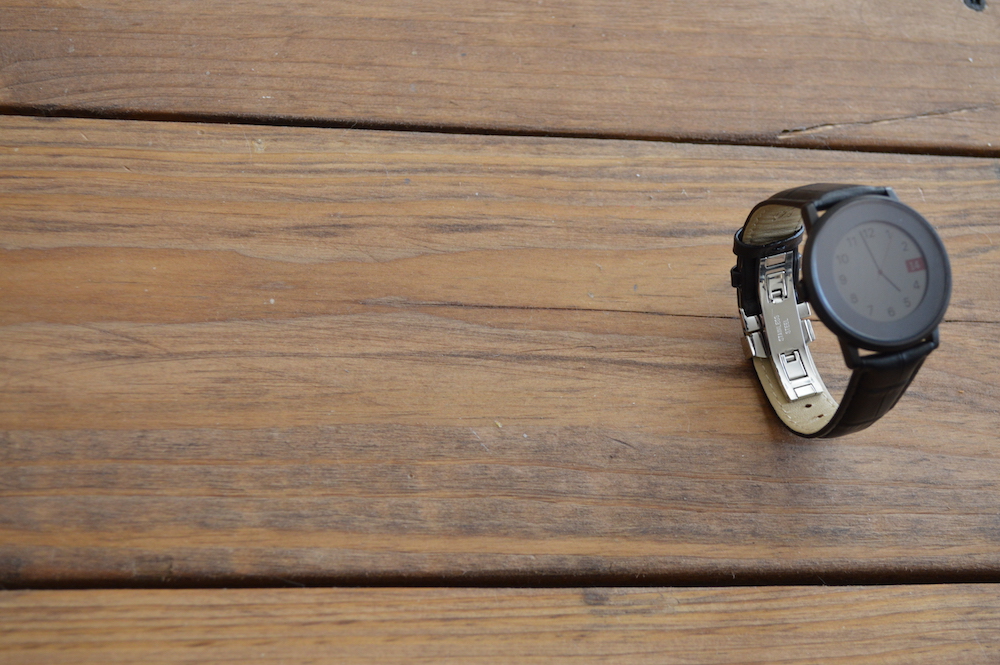 Another alternative is one we found for around $14 on Amazon. It feels a bit cheaper and it also swaps out the traditional buckle found on the Clockwork strap for a more complicated butterfly clasp.
Try out the Croco Leather Band in black from Clockwork Synergy.
Buy the iStrap Black Leather Band from Amazon for less than $14.
NATO Straps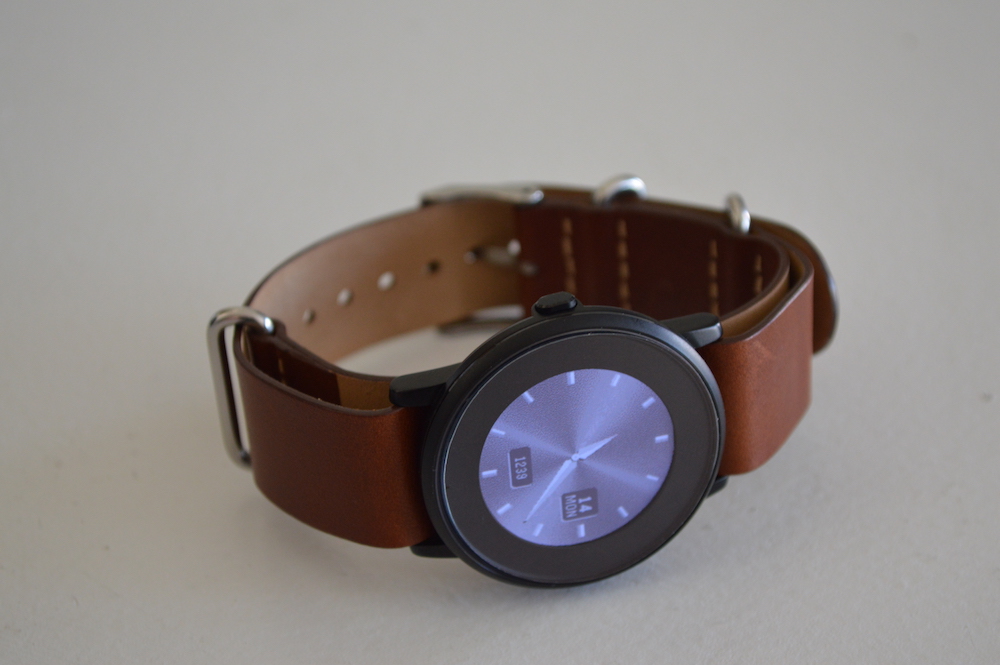 NATO straps are just awesome. They're available in a ton of colors, a few different material choices and they're easy to swap out. They're also pretty inexpensive if you are looking for a few straps to add to the rotation. The brown leather NATO pictured is off of a Timex Weekender I had lying around but we've found a similar band available on Amazon for around $14.
It's also easy to find NATO straps in nylon. The durability and color selection makes this style of strap very popular. One of the most comfortable NATO style straps we have come across is the Perlon Strap from Clockwork Synergy.
Grab an all black NATO strap to match your black PTR for around $10.
If you like the NATO bands, head over to Amazon and pick up the brown leather NATO featured above for $14.
We highly recommend Clockwork Synergy's Perlon strap and it's available for less than $10 on Amazon.
From Pebble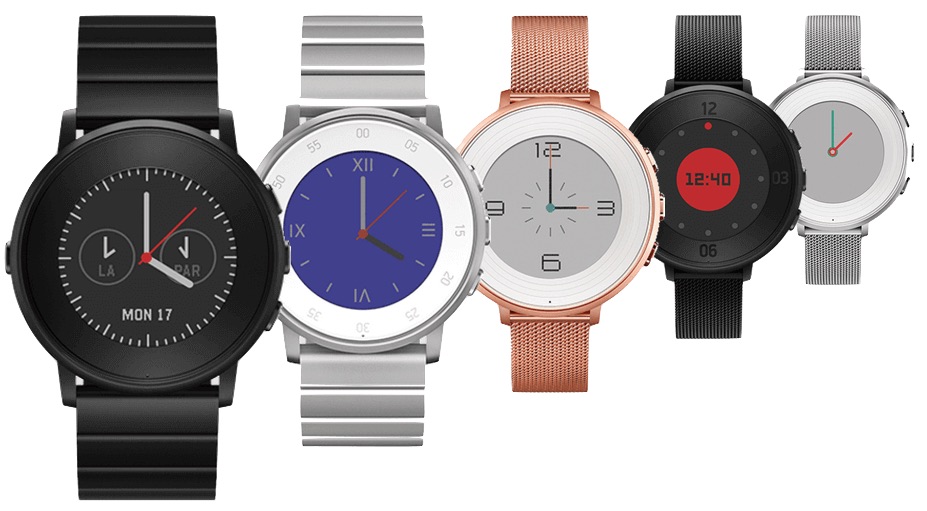 Although we've tried out several different styles of straps for the Pebble Time Round one of the favorites is the original leather band that came included with the watch at the time of purchase. The leather watch band is comfortable and looks good with just about anything. The strap holds up well through normal wear and tear.
Another option direct from the source is the Link metal band for the Pebble Time Round. The Link metal band is available in black and silver and it adds nice premium feel to the already stylish Pebble Time Round. The two issues with this watch band are its price and its availability. Most options are currently available from Pebble but show a ship date of 3 to 6 weeks if you're ordering from Amazon.
Grab an OG replacement leather band for your Pebble from Amazon for $25.
Check out Pebble's Link metal band on Amazon for $50. It's available in silver and black.
---
The great thing about the Pebble Time Round is that any 20mm watch band will work. The material, color and style is totally up to you! We have only covered a few different options and there are tons more out there. Make sure that if you're buying a watch band that it has quick-release pins or you've got a tool for the traditional spring pins handy (a few of the options we listed include a tool).
Here's a tool kit we recommend for about $10. It has everything you need to take out links and change the spring pins for traditional bands.
What is your favorite watch band style or material? Did we miss any of your 'must have' watch bands out there? Let us know in the comments below.
Disclaimer:
We are not affiliated with any of the suppliers listed above in any way. But, by buying through these links on Amazon you will indeed support us and the development of this site. You would help us to finance our running costs, create more quality content and give back to the community of Pebblers out there. The prices for you are not affected by this at all.
We're providing Amazon.com links since the majority of our readers are from the US. If you're from the UK or Germany, we'd appreciate it if you would support us by making your future Amazon purchases through one of our associate links: Amazon.co.uk, Amazon.de
---
 Eyecandy