We're back once again with a set of watchfaces that we love using on your Pebble Time and Pebble Time Steel. Ranging from super minimalist watchface to ones filled with lots of info, we think you'll enjoy trying them out.
Bonus: Our favorite Halloween Watchfaces
---
Metro Watch is a super simple and elegant watchface which shows the hour and minute count. That's it. If you're a fan of minimalist designs, this may tickle your fancy.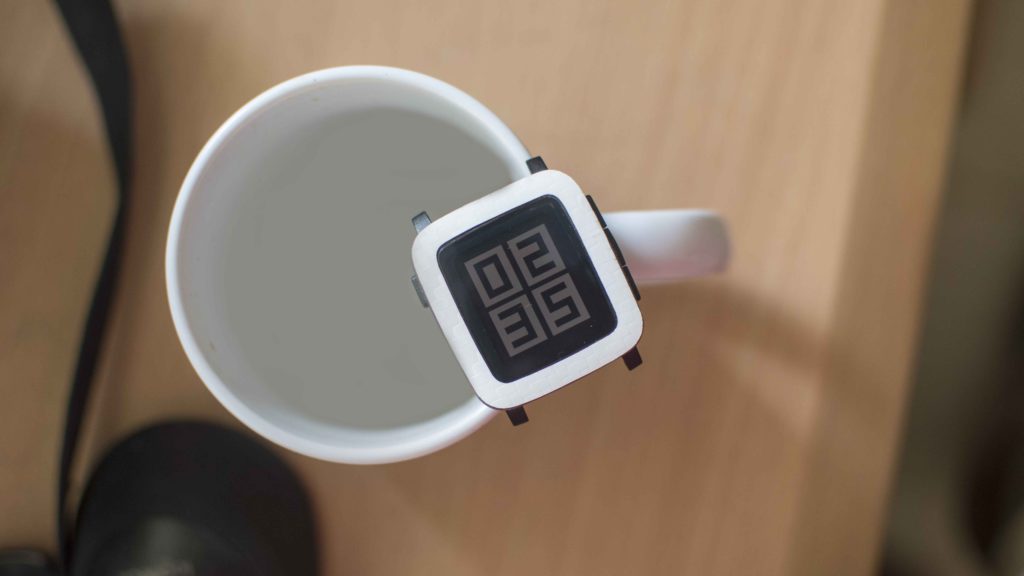 Download: Metro Watch – Pebble AppStore
If you've read our previous best watchfaces article and loved Business Time, there's a chance you'll like this one too. It's filled with essential information like the time (obviously), date, location, temperature, step count, and so on. The font is legible and you can even switch amongst the two options given. It costs a dollar for this watchface but like most watchfaces they provide a 24 hour trial so you have plenty of time to make your decision. We love how you are presented with plenty of information, yet maintaining a clean and formatted look.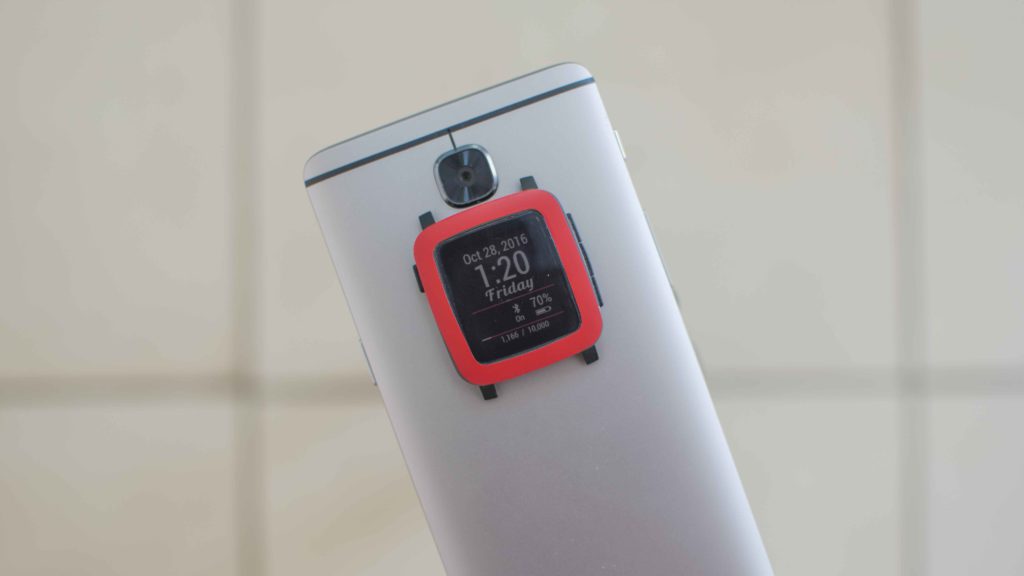 Download: Aspire – Pebble AppStore
From HUGE hour numbers to tiny battery percent count, this watchface has got it all. It's canvased with a large hour count, accompanied by a smaller minute/day count, and even a smaller date, temperature and battery count. They allow you to change the colors of the background and the text so you can totally make it look the way you want it to.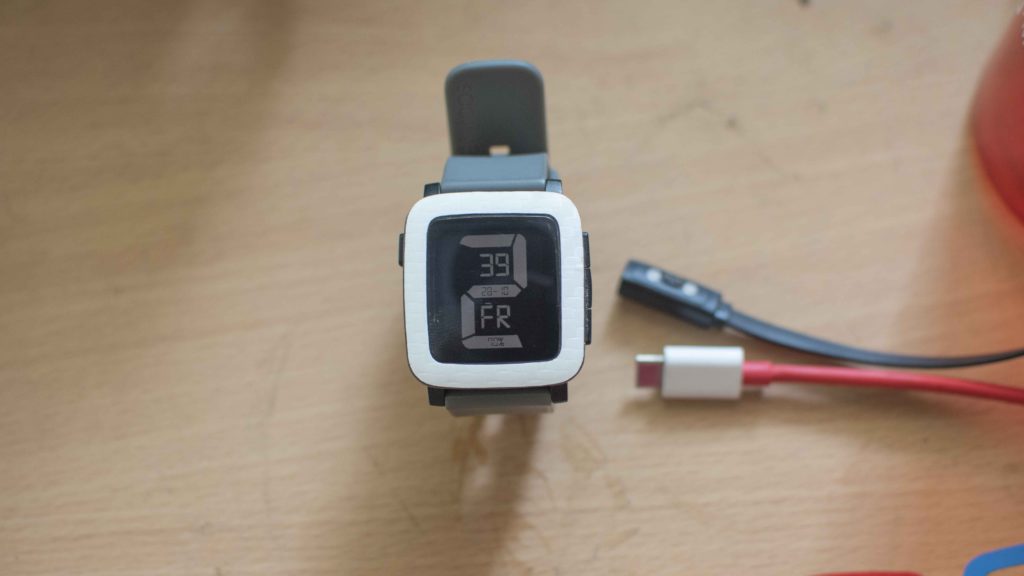 Download: 7 Segment – Pebble AppStore
Band is a pretty simple watchface. It shows the time in a band and the date right below it. While being (really) simple it does have some level of customization. You get to choose color for each and every field (i.e time, band, date, background and the Bluetooth disconnect indicator). If you want a clean and colorful watchface, go ahead and install the watchface and start thinking of the perfect color combo!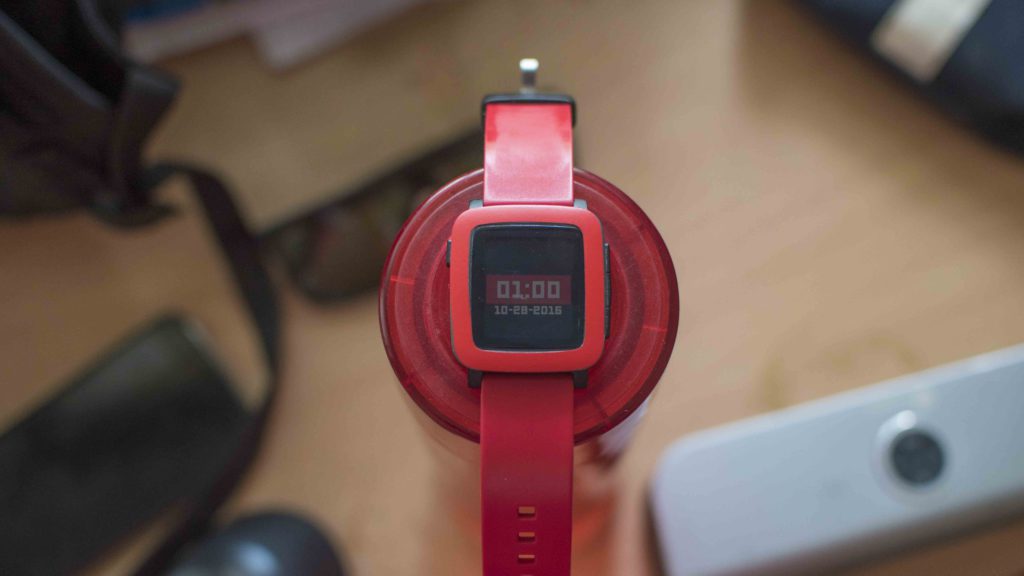 Download: Band – Pebble AppStore
As the name suggests, Neat Analog is a neat analog watchface. It's got a minimal dial with information like the date, temperature, day and weather condition shown at each corner of the screen and the health status represented by the progress bar at the circumference of the circular clock. With over 280 trillion possible color combinations, there's plenty of unique combinations for all the Pebble users out there.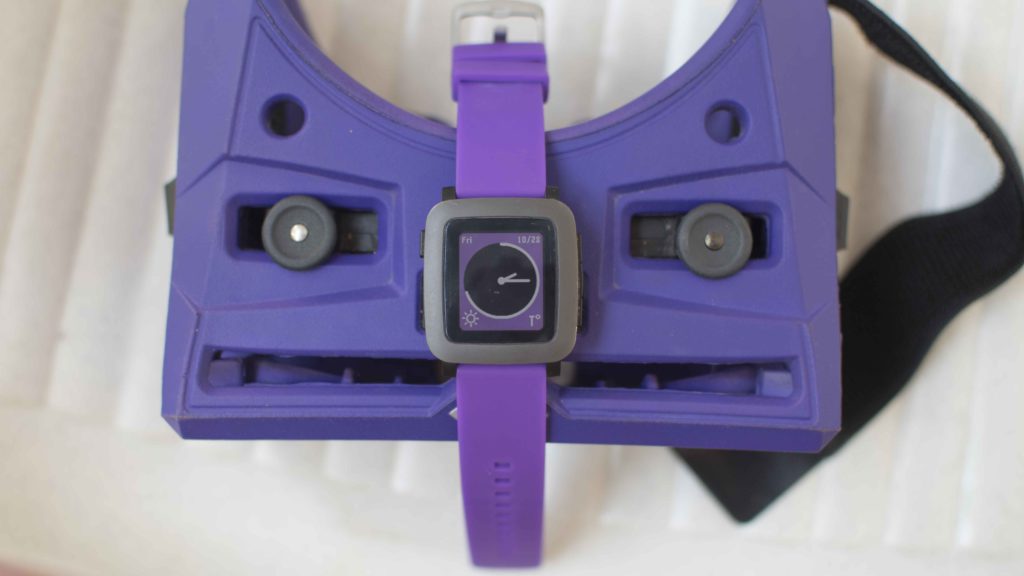 Download: Neat Analog – Pebble AppStore
Instil shows all the essential information like weather condition, battery percent, date and health status, while still boasting a clean and elegant look. What we really enjoyed was the ability to change colors of pretty much every element, just like in some of the previous watchfaces in the list. You may choose all your favorite colors or maybe choose those that match with the skins and straps you currently have on your watch.
Download: Instil – Pebble AppStore
This week's bonus: our favorite Halloween watchfaces
Even though there is a dedicated Halloween Watchfaces category in the Pebble Appstore, as a little bonus we wanted to present you the watchfaces we were rocking at this year's Halloween parties.
Hollow is a simple and colorful Halloween themed watchface featuring a color scheme that changes 14 times a day, basic time and temperature settings, a bluetooth disconnect indicator as well as some spooky surprises.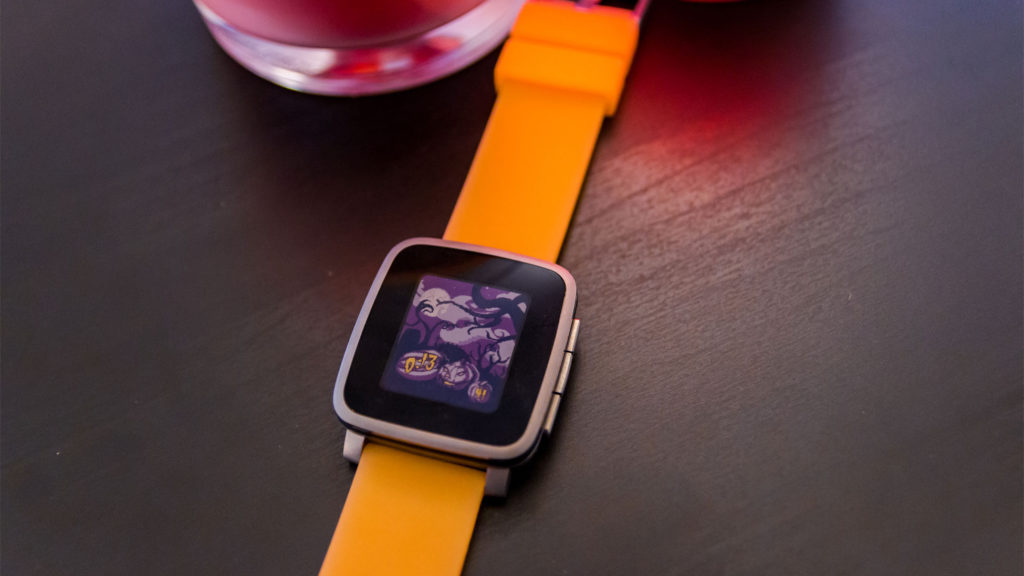 Download: Hollow – Pebble App Store
Carved out pumpkins with scary faces are probably one of the most important elements of every Halloween celebration. So why don't have a scary glowing pumpkin on your watch this halloween? No settings at all.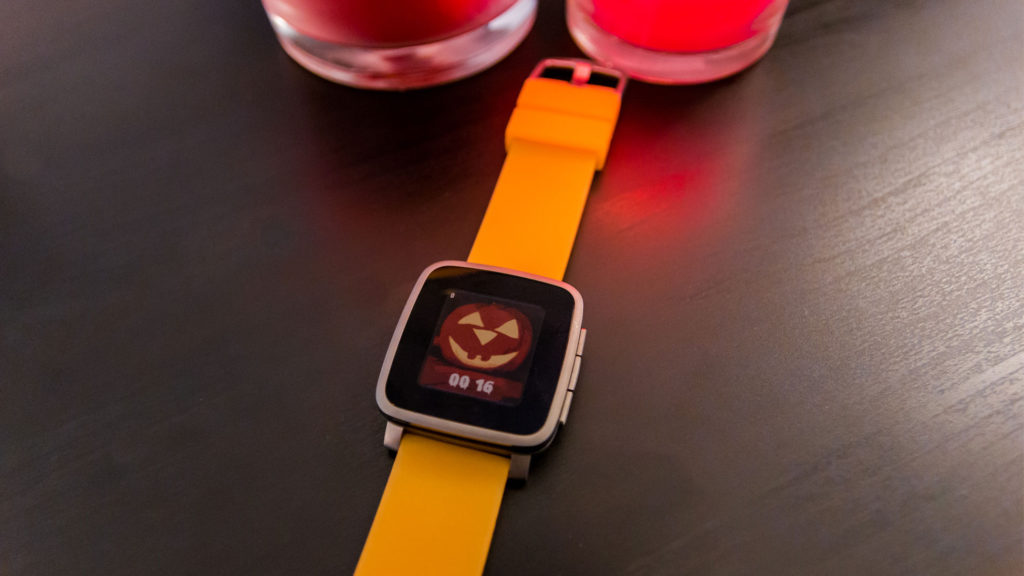 Download: Halloween Pumpkin – Pebble App Store
And for all the party people out there…a dancing guy with a halloween pumpkin on his head. Watch him dance every 5 minutes or flick your wrist to make him dance. To speed up the party, just keep flicking your wrist and the party animal is going to dance faster and faster.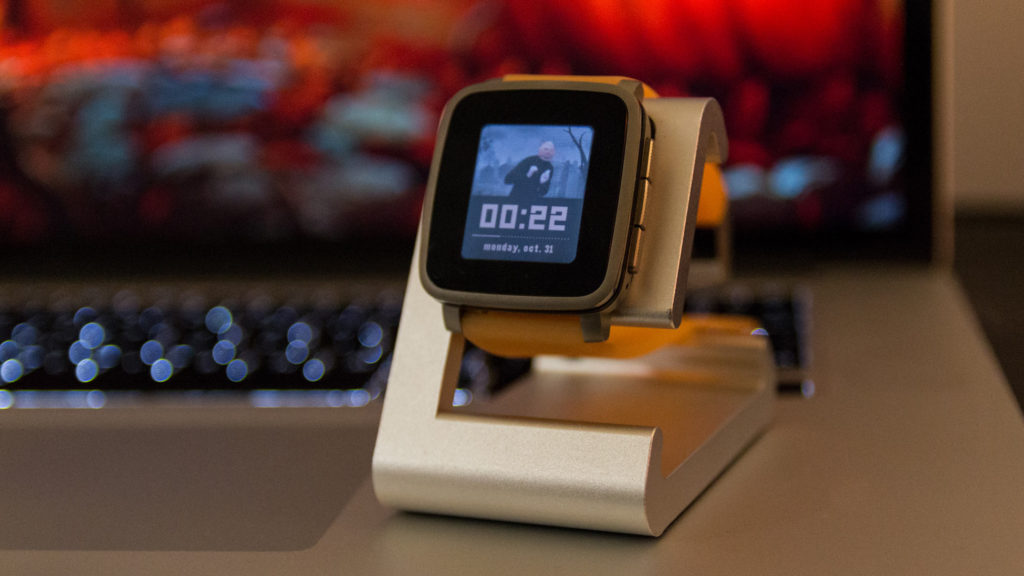 Download: Daft Punkin – Pebble App Store
The aluminium dock is by TimeDock and it's available in three colors (Black, Silver and Gunmetal Grey). Get it on Amazon(US)
---
Thank you for spending some time checking out this week's watchface picks for the Pebble Time and Pebble Time Steel.
Check out our other watchface articles:
Best watchfaces for Pebble Time and Pebble Time Steel.
Best watchfaces for Pebble Time Round.
The skins and watchbands featured in this article are available from GadgetWraps.