We've rounded up another batch of the best watchfaces we could find for the Pebble Time Round. From simple and sleek to feature-packed (and one super nerdy), we think that these are all pretty great.  If you like these watchfaces be sure to check out our first round of picks here.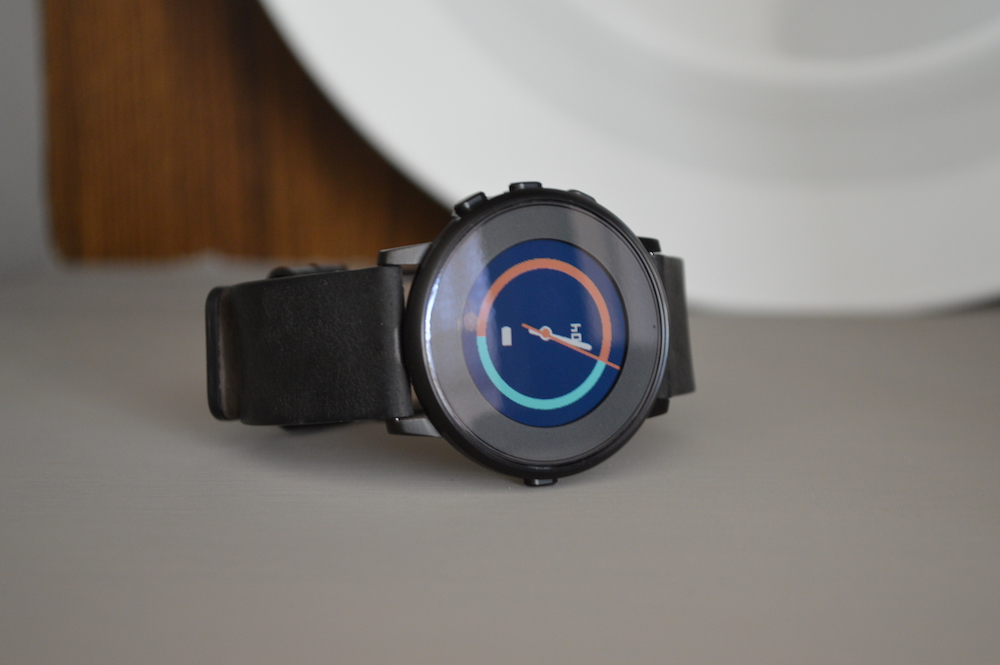 Modern Classic 2 is a great watch face from the developers over at Kiezel Watchfaces. The watch face takes advantage of the Pebble's color display, allowing users to build a theme or color combination that suits their style best. Date and battery indicators are able to be hidden if you really want to minimize the look of this watch face. You can own Modern Classic 2 for $0.99 or purchase the entire Kiezel suite of 20+ watch faces for $5.99. With everything Kiezel has to offer – we definitely think it's worth the money. If you're interested in more information about Kiezel Watchfaces check out our article One of the Best Watchface Collections for Pebble Time: Kiezel.
Download: Modern Classic 2 – Pebble App Store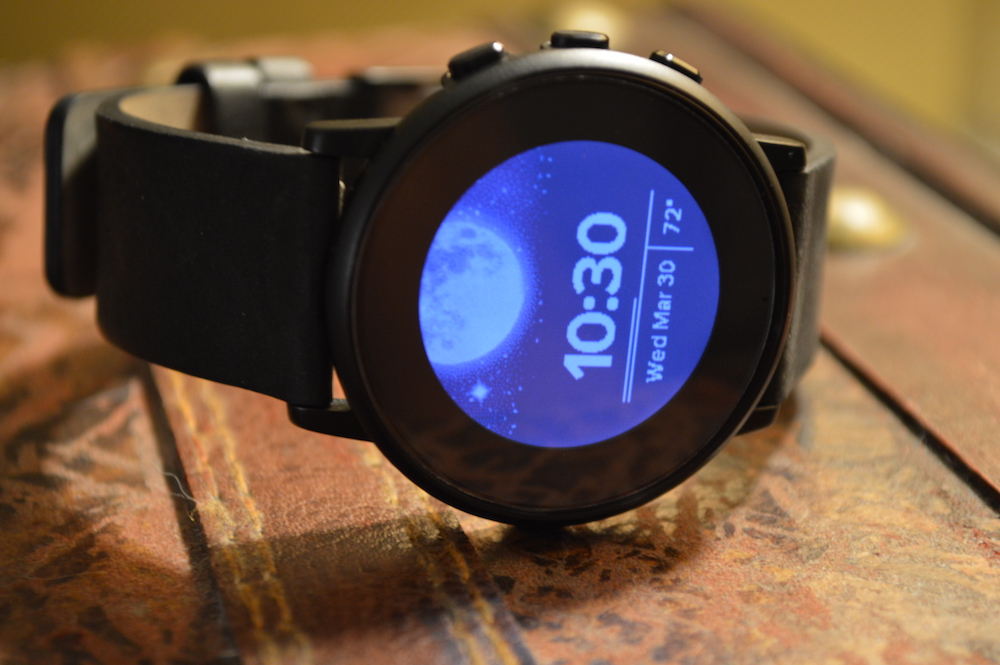 Real Weather is one of the most loved faces in the Pebble App Store, and for good reason. The face integrates time, date and local weather with some really clean images as well. The watch face is extremely simple with a digital time display. The weather images really take the spotlight on this watch face.
Download: Real Weather – Pebble App Store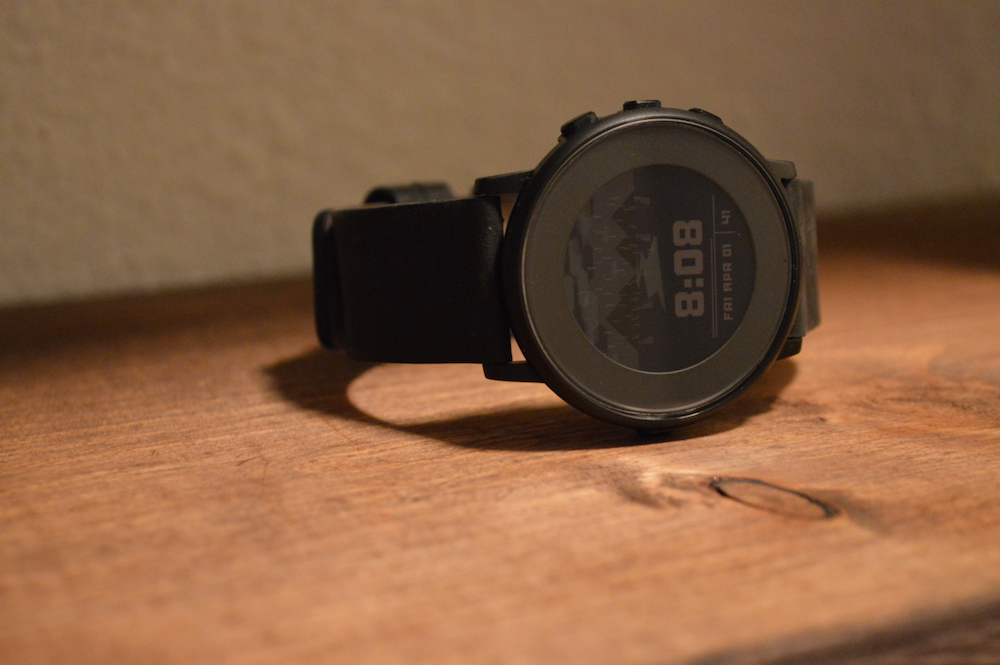 If you're a fan of simplicity and modern design, or the material design that Google is using in their more recent updates of Android, you definitely need to check out Weather Land. Weather Land really takes advantage of the color display by using really bright colors that pop on the PTR's screen. From the same developer as Real Weather featured above, Weather Land trades out the more realistic weather images for some animated landscapes.
Download: Weather Land – Pebble App Store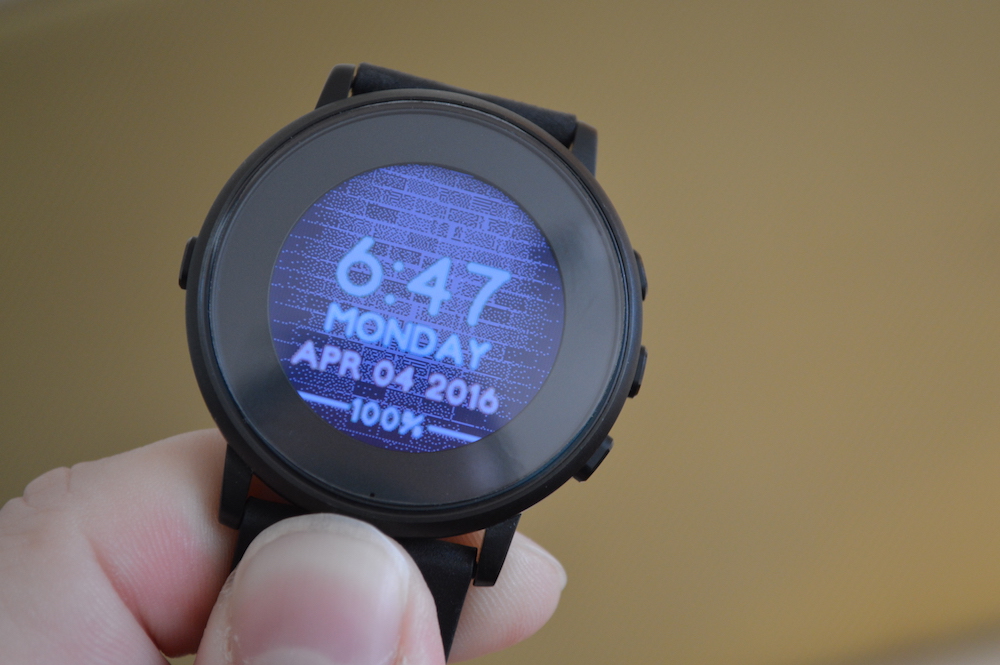 You might have seen Brick Neon featured on the top of the watch face section of the Pebble App Store recently (at least that's how we managed to find it). The pop of colors throughout the face and the unique design fit perfectly with the PTR if you're a fan of digital watch faces. Time, date and battery meters are featured on the screen in a cool neon effect.
Download: Brick Neon – Pebble App Store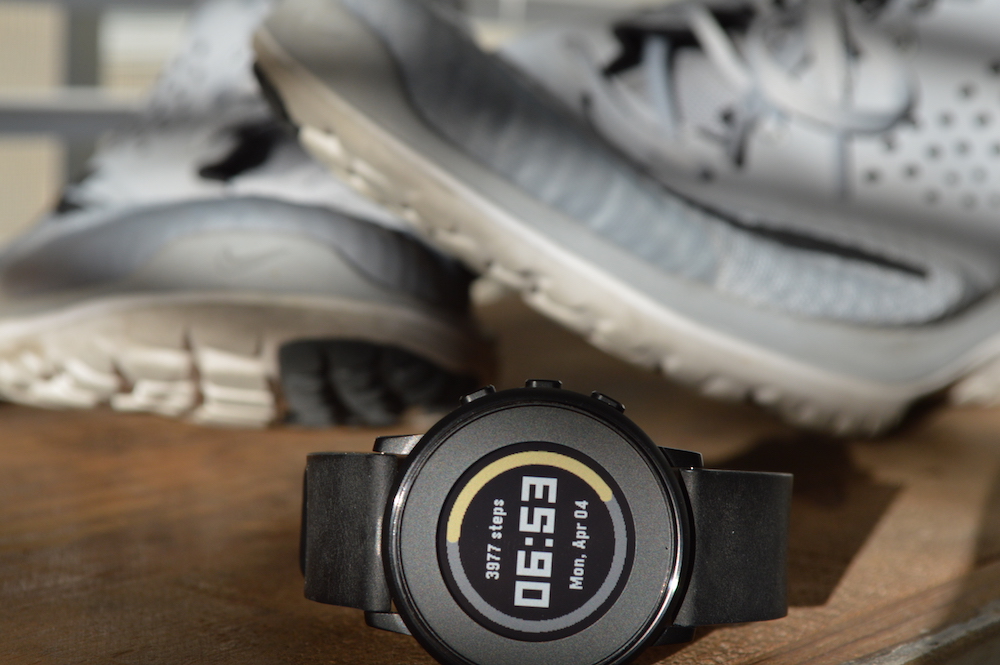 If you're using Pebble's Health feature definitely go check out Kiezel Fit. With the same level of color customization as the faces mentioned above, it incorporates a way to check your step progress at a glance. The outer ring shows users how close they are to achieving their step goal for the day. If you're someone that likes minimal clutter on your Pebble's screen but want access to some quick Health info, Kiezel Fit is a great option.
Download: Kiezel Fit – Pebble App Store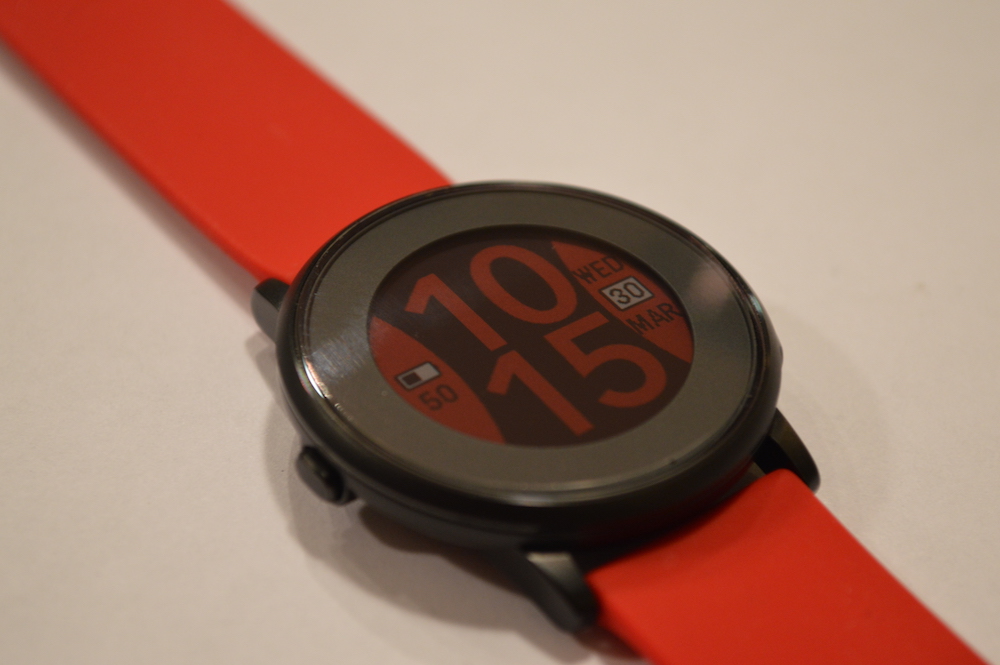 TimeStyle recreates the look and feel of Pebble's Timeline feature – and they do a pretty good job. Users can pack the watch face full of information like date, Health info, battery level and more. Color combinations can be completely customized by the user and they've even thrown in some font options as well. Pre-made themes are included if you don't feel like tweaking every single option available. One of our favorite things is that users can save the themes that they have pieced together in the settings options for TimeStyle, making switching back and forth between color combinations effortless.
Download: TimeStyle – Pebble App Store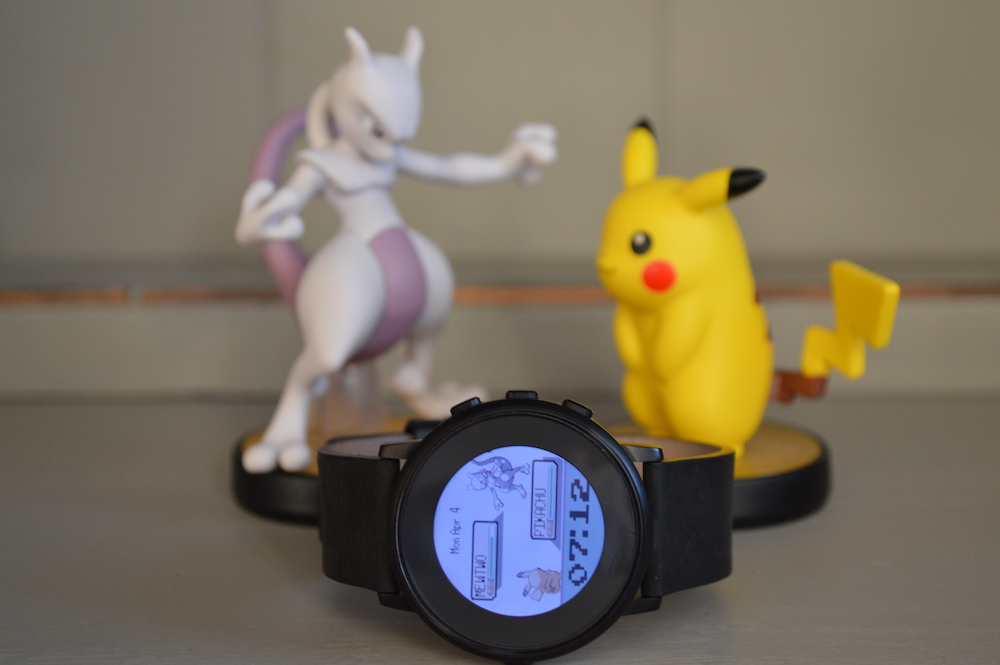 Do you want to be the very best, like no one ever was? If so, this watchface is an absolute must-have. PokeBattleRound packs all the fun of a Pokemon battle (and some useful info) into the PTR's round display. Your pokemon's HP represents the battery level of your watch while your opponent's HP represents the countdown to the next hour. There really are a ton of Pokemon battle combinations, too. This watch face is a must for all aspiring trainers.
Download: PokeBattleRound – Pebble App Store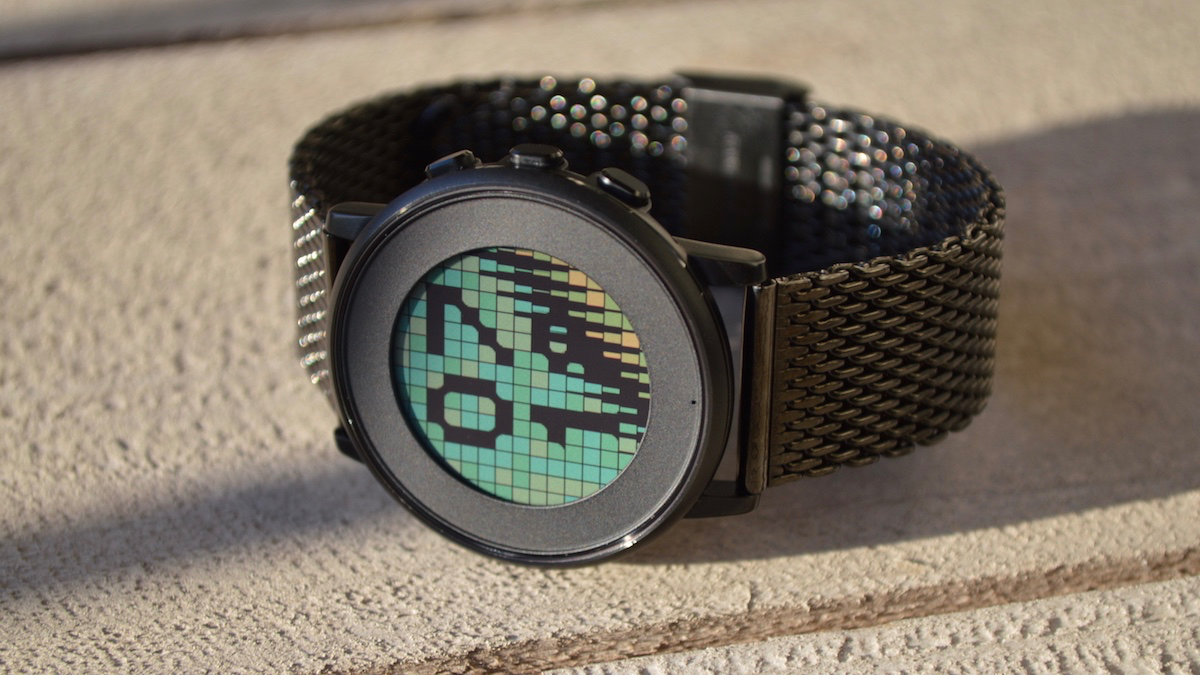 Disarray is a fun digital watchface for those that don't need more than just the current time. We would have loved to see a date somewhere on the watchface, but the colors and flip animations of each square (or dot) were beautifully executed.
Download: Disarray – Pebble App Store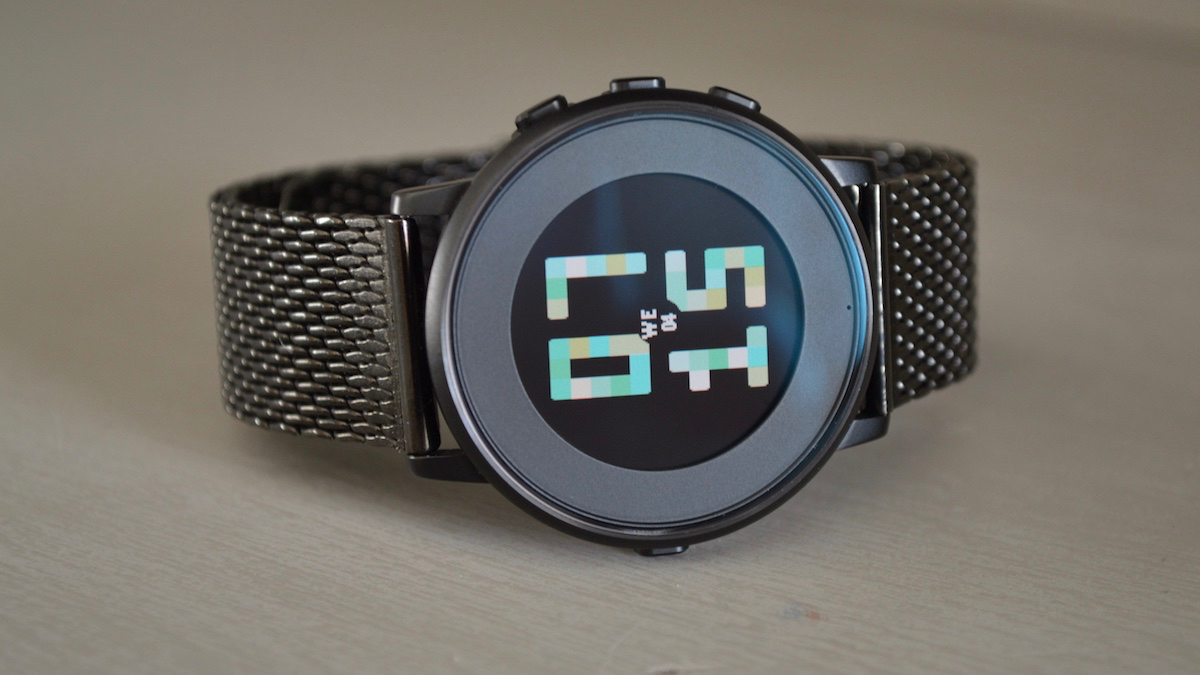 Patchwork combines color and simplicity (and a small date in the middle) for an easy to read digital watchface. While it doesn't pack as much color as Disarray, it still shows off the Pebble Time's color display pretty well. We like this one for the high contrast and easy readability.
Download: Patchwork – Pebble App Store
---
Thanks for checking out our second roundup of the best watchfaces for Pebble Time Round. Be sure to check out our first post here in case you missed it. Which of the featured watchfaces is your favorite? Were there any awesome watchfaces that we missed? Let us know down in the comments below!
---
Eyecandy