Quite a few Pebble owners haven't been happy with the scratch resistance (or lack thereof) of the Pebble Time and Pebble Time Steel. If you're looking for some solid protection for your Pebble watch while also giving it a somewhat unique look, Bepple might just do it for you. It's an easy-to-install clip on case for the Pebble Time and Pebble Time Steel which aims to give you both protection and good looks.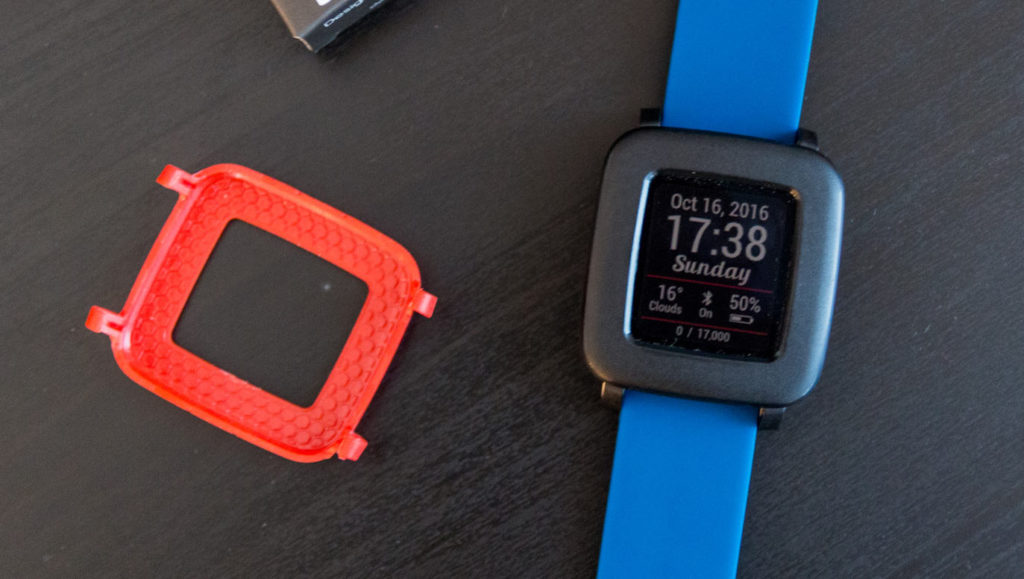 With the rise of skins and wraps these days, many people are getting lured towards it. While they definitely spice up the looks of your Pebble watch, they don't necessarily keep it very safe. So, if you're like me and are always bumping your watch on to different surfaces and dropping it while taking it on or off regularly, this would really be a good piece of accessory to own. You get both protection and customization to a cetain degree. Bepple screen protectors are available in various opaque colors, but if you don't want to cover the skin you already have on your watch, there's a transparent option aswell.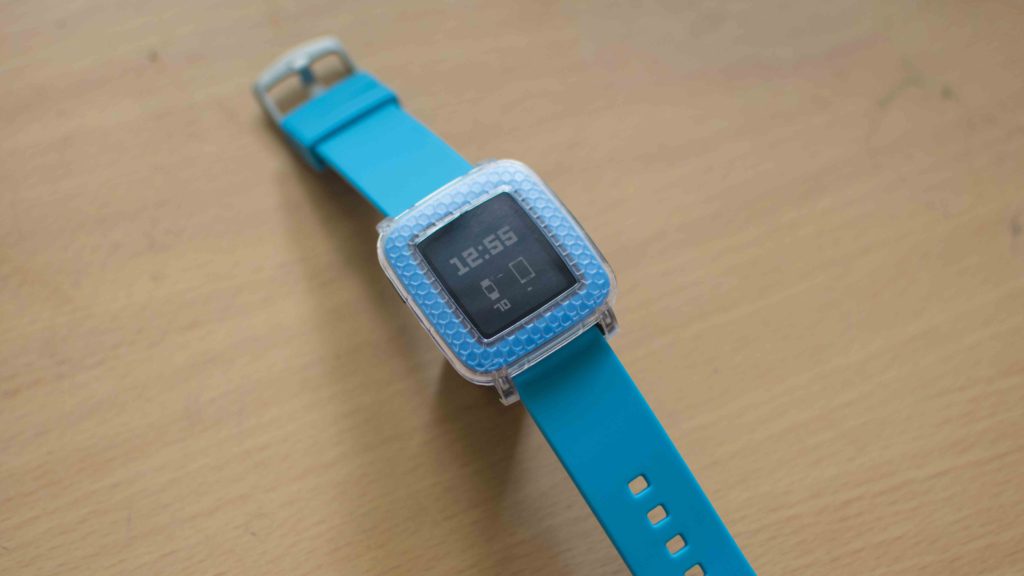 Looks
Pebble covers are available in 7 different opaque color finishes and the transparent one I just  mentioned. While I like the various color choices, I personally prefer the transparent option. I'm constantly changing the skins on my watch, so this allows me to maintain my thirst for a different look every few days. In this case, the opaque options would be a barrier for me. In the end, it just boils down to your personal preference, whether you like the color options available for the Bepple or the skin (or stock look) that you already have on your Pebble.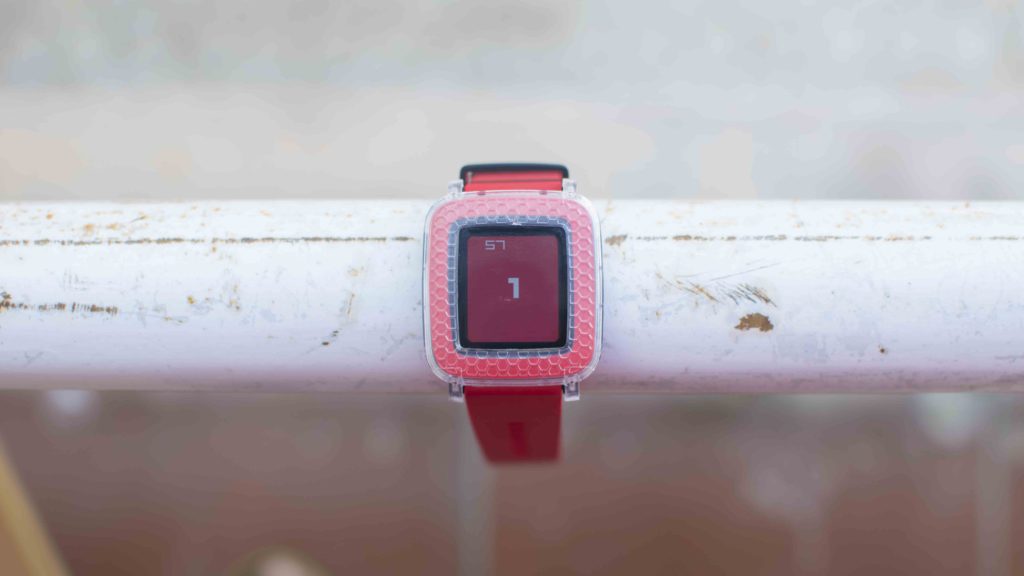 Protection
Bepple covers are meant to protect the bezel of your Pebble Time and Pebble Time Steel. You might say it's unfortunate that they don't als cover the screen itself, but that might have had really bad consequences for the overall looks of the product. Furthermore, Since it slightly elevates the whole surface of your watch, your screen can't get scratched when you're bumping into flat surfaces. It will remain unprotected against contact with sharp objects – how often that really happens depends on the owner's individual scenarios. I've accidentally bumped on to solid surfaces on multiple occasions, and have also had two accidental drops with the Bepple cover on. Both my Pebble Time and the Bepple cover have remained intact, so it's fair to say that this will give your watch some solid protection. It's super strong and it certainly adds some personalization to your watch.   If you're thinking of getting one, go for it, you won't regret it. Especially the transparent one (in my humble opinion).
---
You can grab Bepple Covers from here.
The skins and watchbands featured in this article are available from our friends at GadgetWraps.
---
Eyecandy