We recently found a really cool application worth checking out for anyone that owns a GoPro and a Pebble Time Round. GoPro has an official app for the Pebble Time, but nothing compatible with the Pebble Time Round.  New to the Pebble App Store, GoPro Remote is a must-have if you haven't already dropped $80 on their official smart remote. After testing it out for a few days, here are our thoughts on the app.
What is it?
GoPro Remote is an application that works with the Hero4 (Black, Silver and Session) and the Hero5 (Black and Session) to turn your Pebble smartwatch into a fully-functioning wireless remote for your camera. You can use it to adjust several different settings on the camera directly from their Pebble watch. The Pebble App Store hides things that are incompatible with your watch, which is why I never saw the official App. The official app is a bit more polished. It looks like it has a few extra features, but if you're a PTR owner this app will work just fine!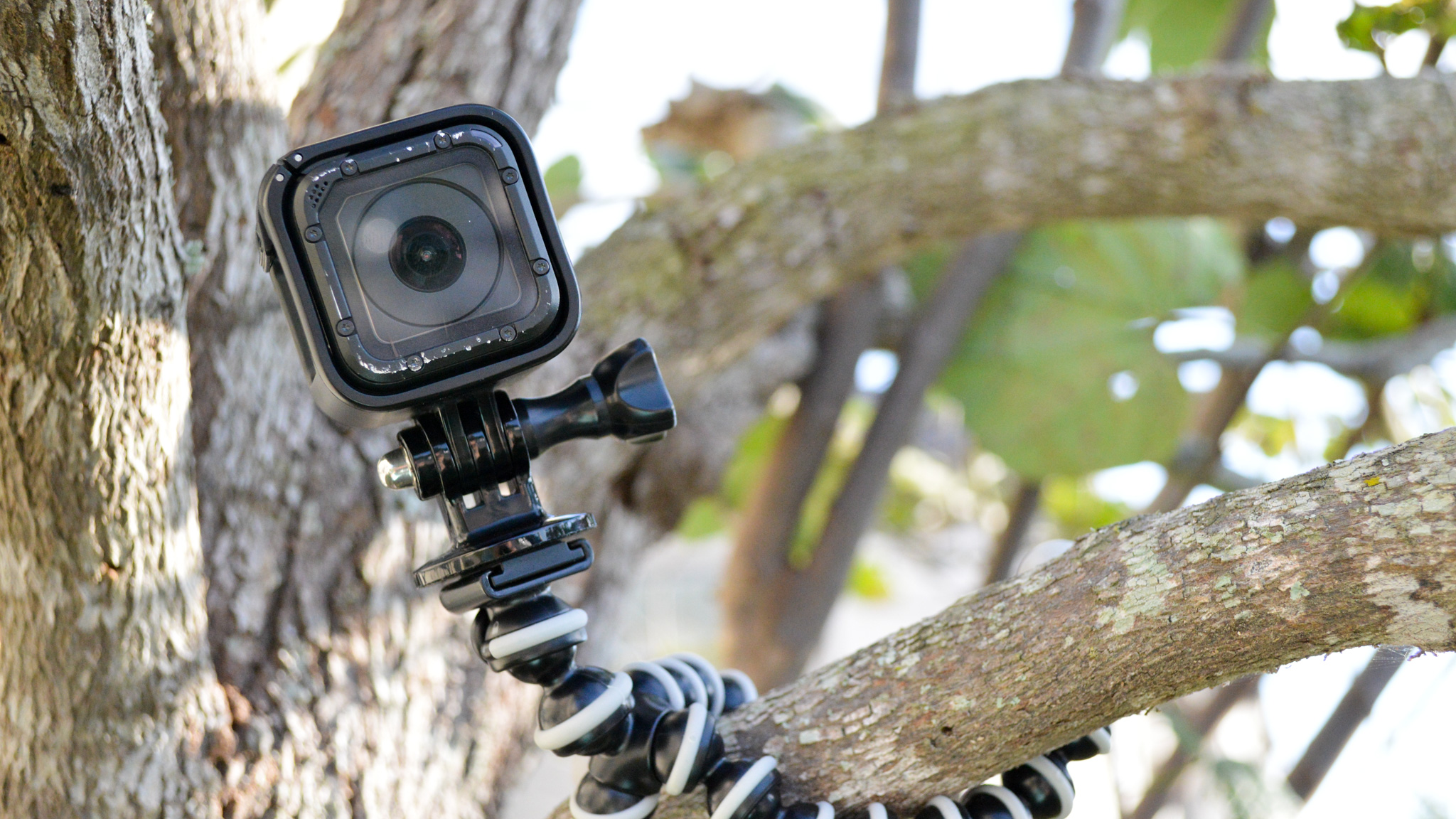 What does it do?
GoPro Remote has a pretty basic user interface that displays the camera's current image settings and battery status upon launching the app. You can switch between the preset image modes Action, Indoor, Cinematic and Slow-Mo. You can also switch between Video, Photo and Multi-Shot modes on your camera by pressing up from the launch screen.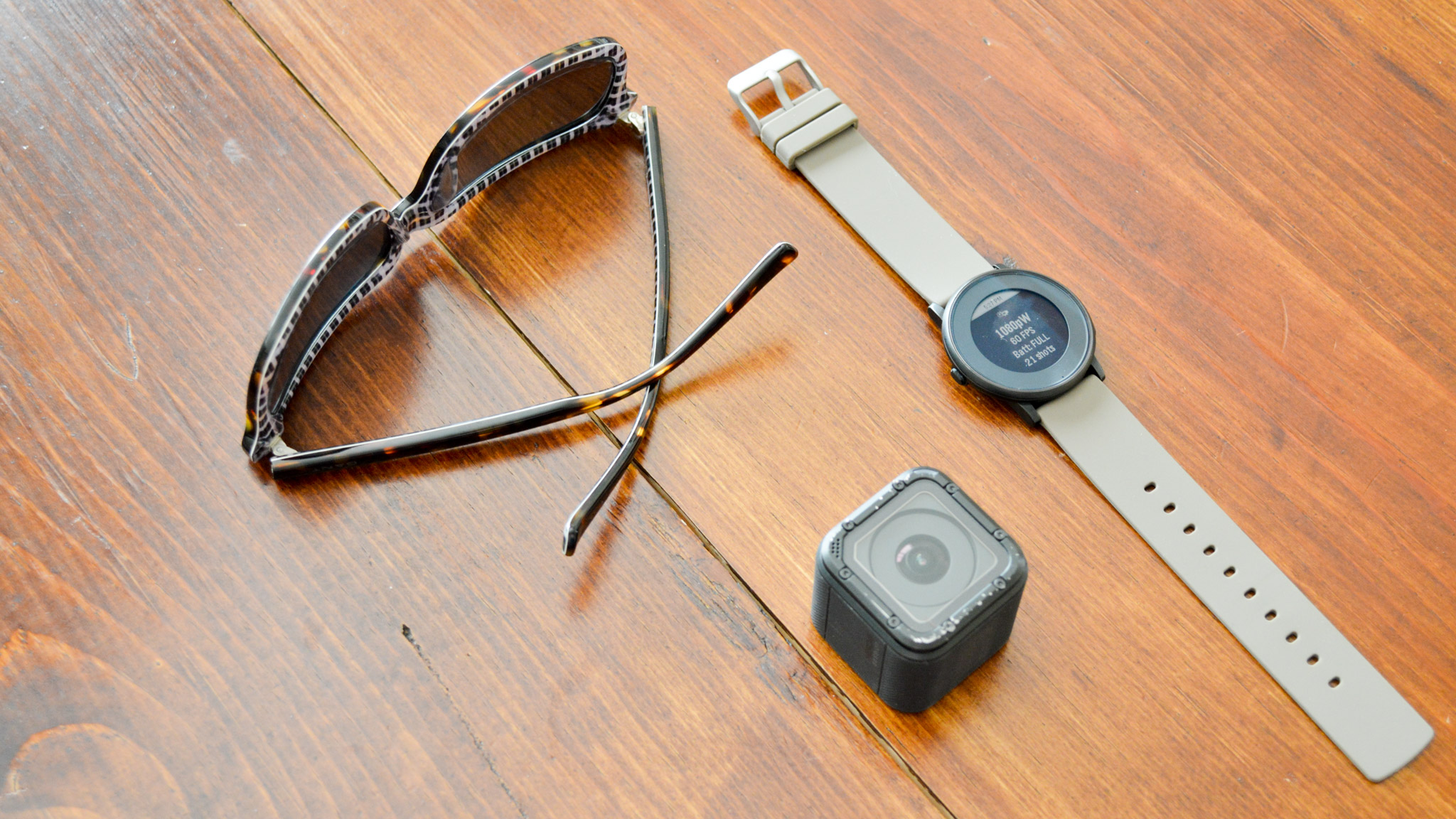 Once opened, the app will remain on the screen until you long-press the back button. Changing settings on the GoPro itself is a complete nightmare and it's a pain to drag your smartphone out of whatever pocket or backpack you tucked it away in to keep it safe. With this application, the GoPro can stay mounted wherever and you can adjust settings on the fly or use the app as a remote shutter option. The application does require a wifi connection between the camera and the phone in order for it to work. Anyone that has used the official GoPro app before should know how this process works.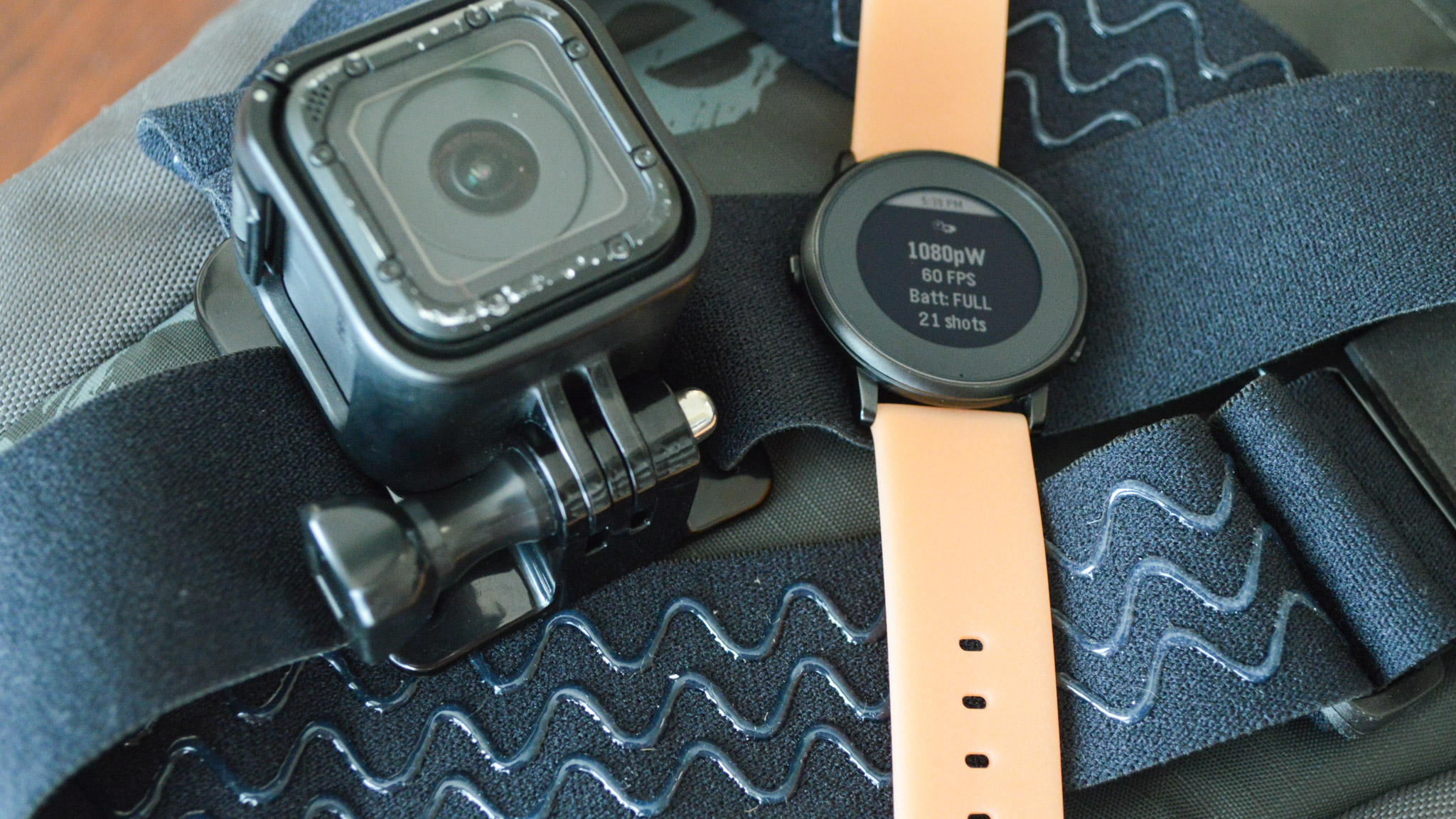 Setup
The setup process was unbelievably simple. Once the GoPro app (now called Capture) is opened on the phone and the camera is connected via wifi, all you have to do is launch the app on your Pebble and you're good to go! It's that easy! I think the setup and connection process is what really sold me on this application.
Final thoughts
It's rare than an application excites me this much – especially since I spend so much time checking out new apps. I don't know if it was the utility or the ease of use, but it definitely earned a permanent spot on my Pebble. If you have a GoPro you have to check out this application. Owners of the official smart remote may not find this to be very useful. The application is deceptively simple and 100% effective at what it is designed to do. We definitely recommend checking it out! Note: This will work on the Pebble Time and Time Steel, but you can also use the official GoPro Pebble app as well.
Download: GoPro Remote – Pebble App Store
In case you don't have a GoPro yet, you can get one at Amazon

The Strap is as always from our friends at GadgetWraps