The Pebble team pushed health tracking abilities to the Pebble Time a few months ago and have since come up with a lot of updates, the major one being the Health API for watchfaces. This means that developers have the ability to integrate data from Pebble health onto their watchface. Here are some that we particularily liked among plenty of others out there.
Stride is probably one of the first watchfaces with Pebble Health integration and is loved by many. It isn't congested with a lot of data and simply shows just the time and your current activity status. The time shows in the middle and the step count sits right above it. There's also an outer ring on this watchface that tells you your step count. And that little yellow line you see there, that represents your current average step count.
Download Stride – Pebble App Store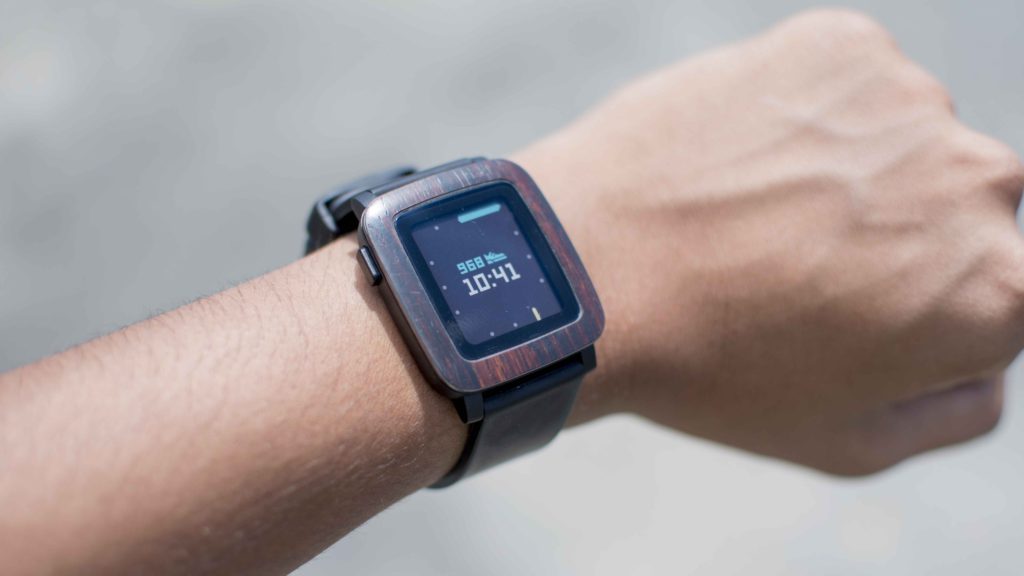 If you're a fan of analog watchfaces, you're gonna wanna check this out. Of course it shows the time but what really makes Consensus shine is how it displays and represents information in three tiny circles towards the bottom of the screen. You get to choose what data to show on these three circles. You can even customize the background and accent colors and make it just the way you want.  And oh your options aren't limited to just health data like active minutes, steps taken or sleep hours but also your battery status, date, weather, and time in some other timezone.
Download Consensus – Pebble App Store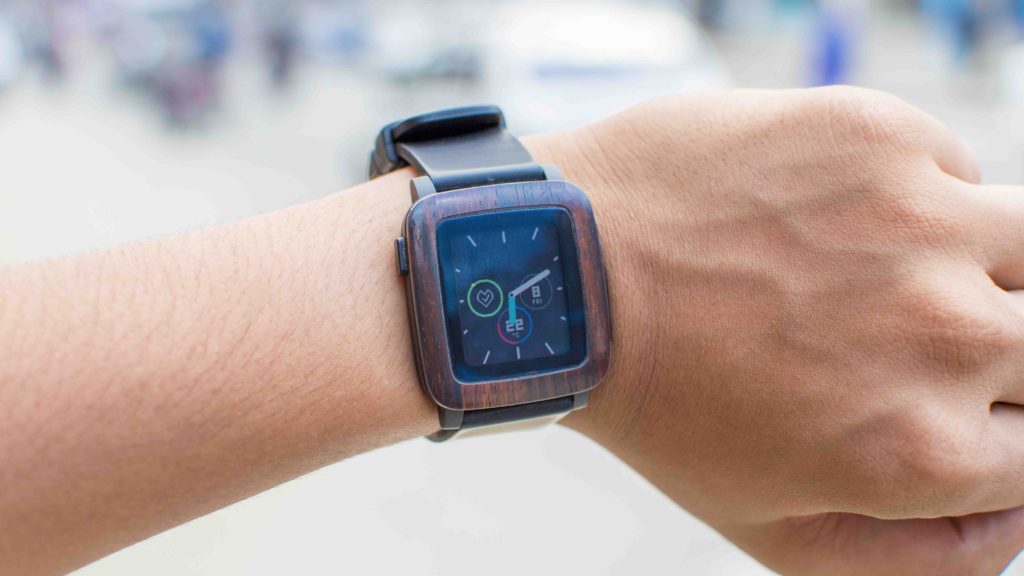 Health view is yet another minimal watchface. Even though it presents a lot of information, it is still clean and pleasing to the eye. Let me state it right away, that this is a paid watchface ($0.99) but they do provide you with a 2 day trial so that you can test it out and make a decision. Well, I don't usually say this but the face seems worth it. You can clearly see how much effort they've put to make it clean yet packed with information. The time obviously is shown clearly at the centre and health stats ( any three out of step count, distance walked, Calories burned, sleep time ) at the bottom part of the screen.
Download Health View – Pebble AppStore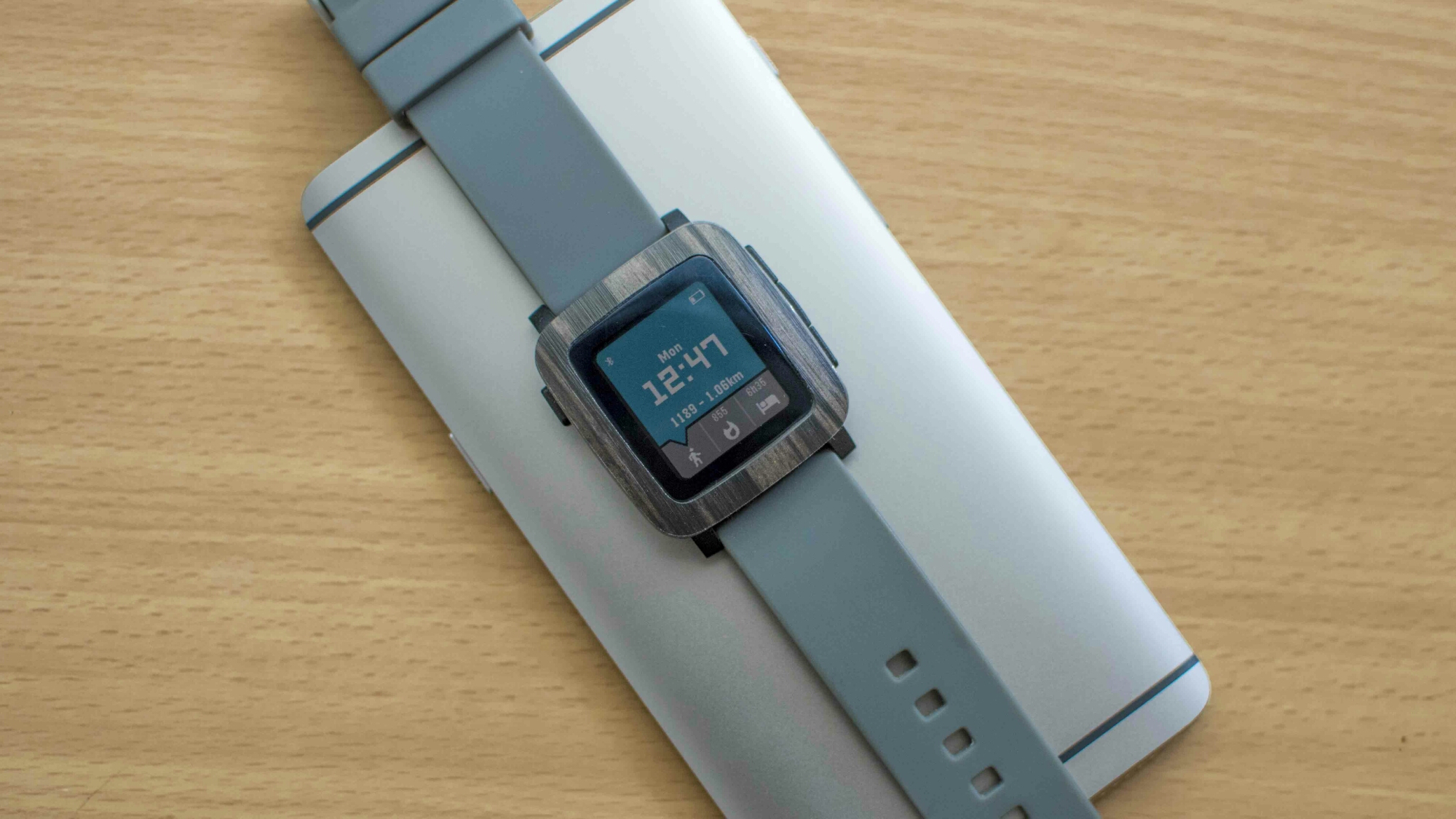 Judging by the picture you may find this watchface really complicated with all those bars, but it really isn't . There are two rows on the top and bottom of the face, each having 12 columns representing the first 12 hours and the second 12 hours of the day, respectively. These 24 blocks show bars that indicate the level of activity during each hour of the day. There's also an emoji beside the date indicating how well you are doing at the same point in time a week ago. Well let's just say its now very easy to figure out when you were out hunting for Pokemons and when you were back to your lazy routine at home or at the office.
Download Activity Face – Pebble AppStore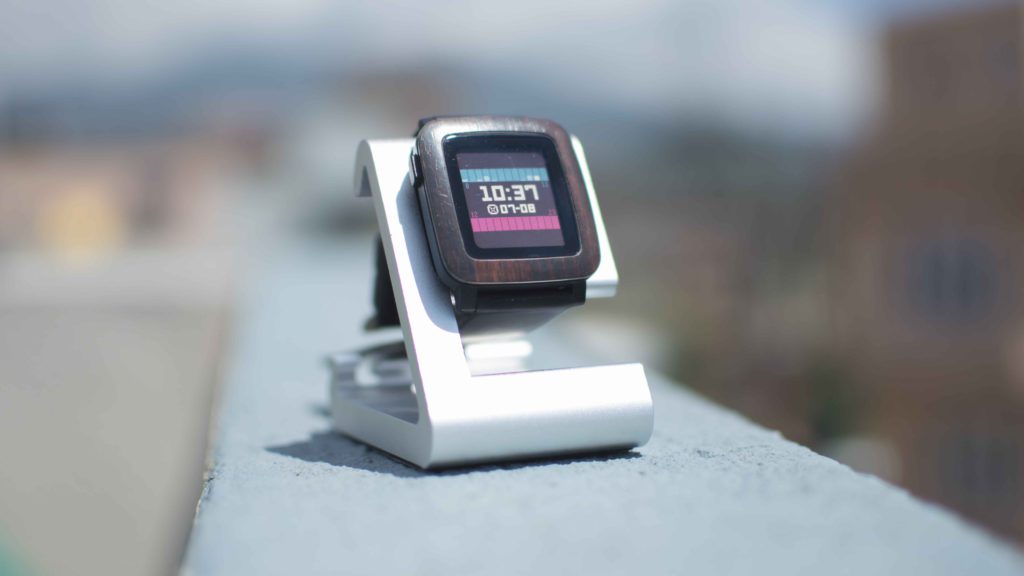 Want to see your fitness stats clean and simple? Well, Futura Steps is just the one you're looking for. There's not much to it. It shows the time in huge letters at the center of the face and displays your fitness stats clearly below it. You can switch between active minutes, step count and distance covered by a simple flick of the wrist. That's it.
Download Futura Steps – Pebble AppStore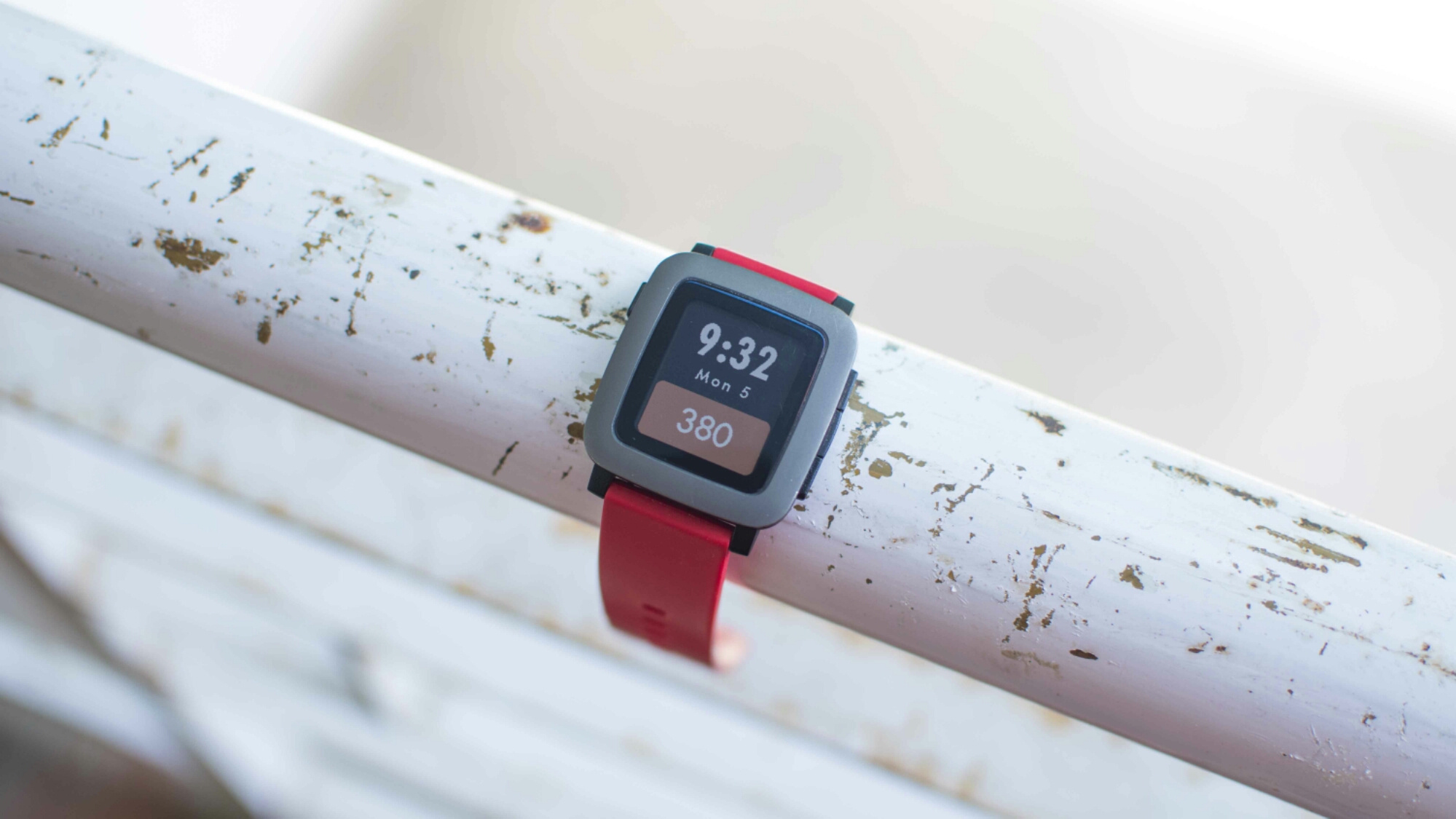 Love Pokemons? Of course you do! This watchface will take you back to the good old days when Gameboys were a thing. This watchface shows the time on the bottom and two Pokemons on top of it. And oh it's not randomly chosen like in one of the watchfaces we showcased in our earlier articles. You get to choose Pokemons for both you and your opponent and you can even customize their names. Your Pokemon's health represents the watch's battery life and the opponent's health represents how close you are to your current step goal; the more on-track you are, the less health your opponent has.
Download PokeBattle Custom – Pebble AppStore