Recently, Pebble released firmware version 4.0 for the Pebble Time, Time Steel and Time Round with some very cool features on board. After updating, we spent the last few days checking out all the changes made to Pebble's software and we thought we'd share some of our favorite updates and changes with you.
Health Revamp
The Pebble update totally revamped and decluttered the Health app to make things easier to digest at a glance. It's also much faster to get to the Health app so you can quickly check out your stats.  I think the big focus was quick access and Pebble definitely succeeded there. With new visuals and easier accessibility, I find myself wanting to use the health features more frequently. I even started tracking my sleep! I've enjoyed the ability to check my step progress for the day (and vs. previous days), dismiss it and keep on going. The more I can keep my phone tucked away, the better.  Also, if you want info at a glance – go check out our latest post on the best health watchfaces for Pebble Time and Pebble Time Steel.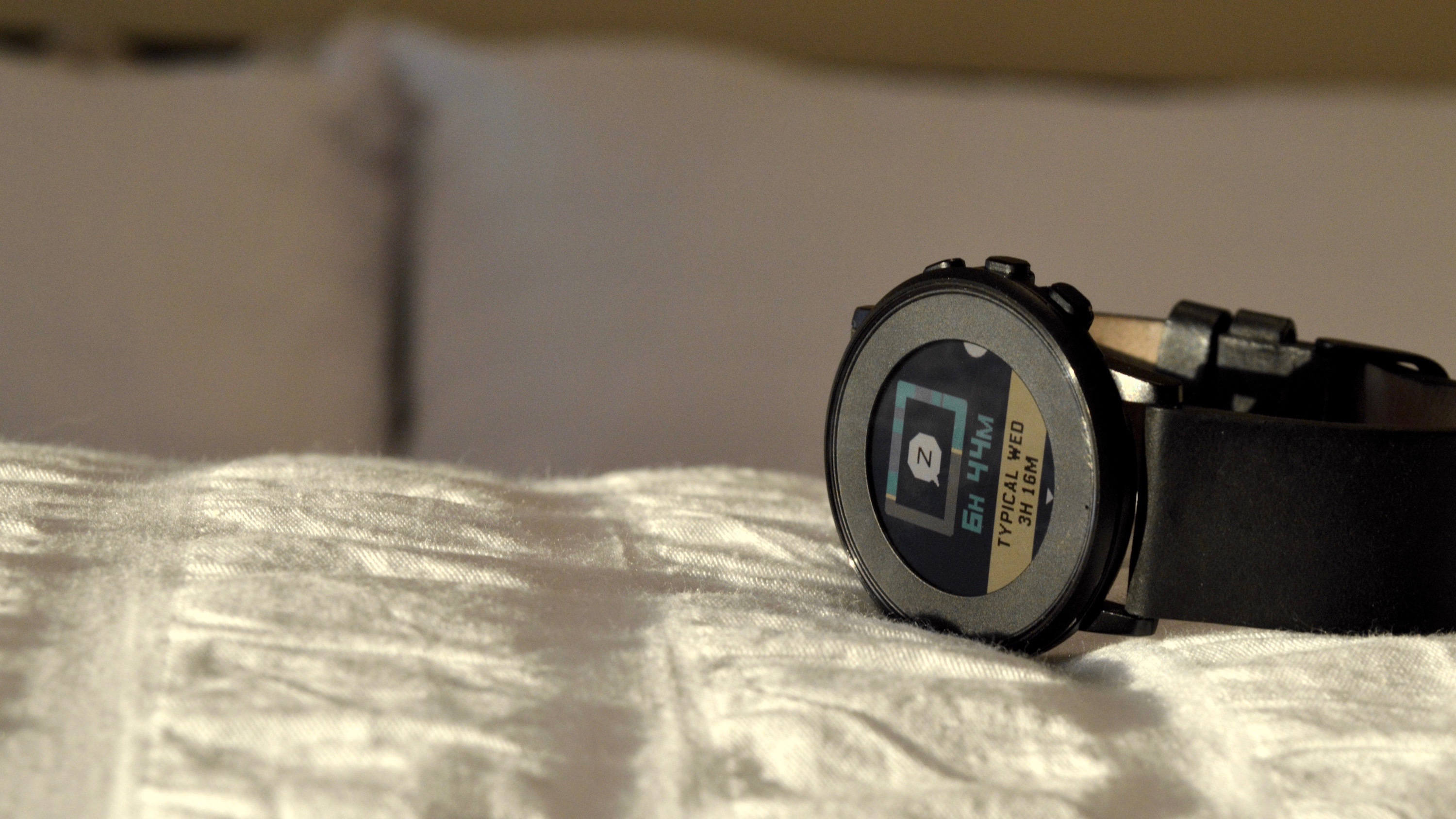 Quick Shortcuts – Now For All Buttons!
Another feature we're happy to see is the new Quick Launch update. Users can now set Quick Launch shortcuts for any of the four buttons on the Pebble. If you haven't already done so, long-press on any of the buttons to easily setup Quick Launch shortcuts for any of your favorite Pebble Apps. I'm glad Pebble added this feature to the new firmware – it's nice to be able to access more applications with minimal interaction.
Launcher
One of the most notable parts of the Pebble update comes to the Pebble's launcher. The more condensed view of all of the selections is beautiful. Having a quick little preview scrolling across each menu item was a welcome addition and a nice use of the screen real estate. Now, before opening apps, there's this nice little preview of the app content. The interface is simple and sleek – a welcomed addition to the previously clunky menu. I really enjoy the feature when I get asked about which watchface I'm currently using.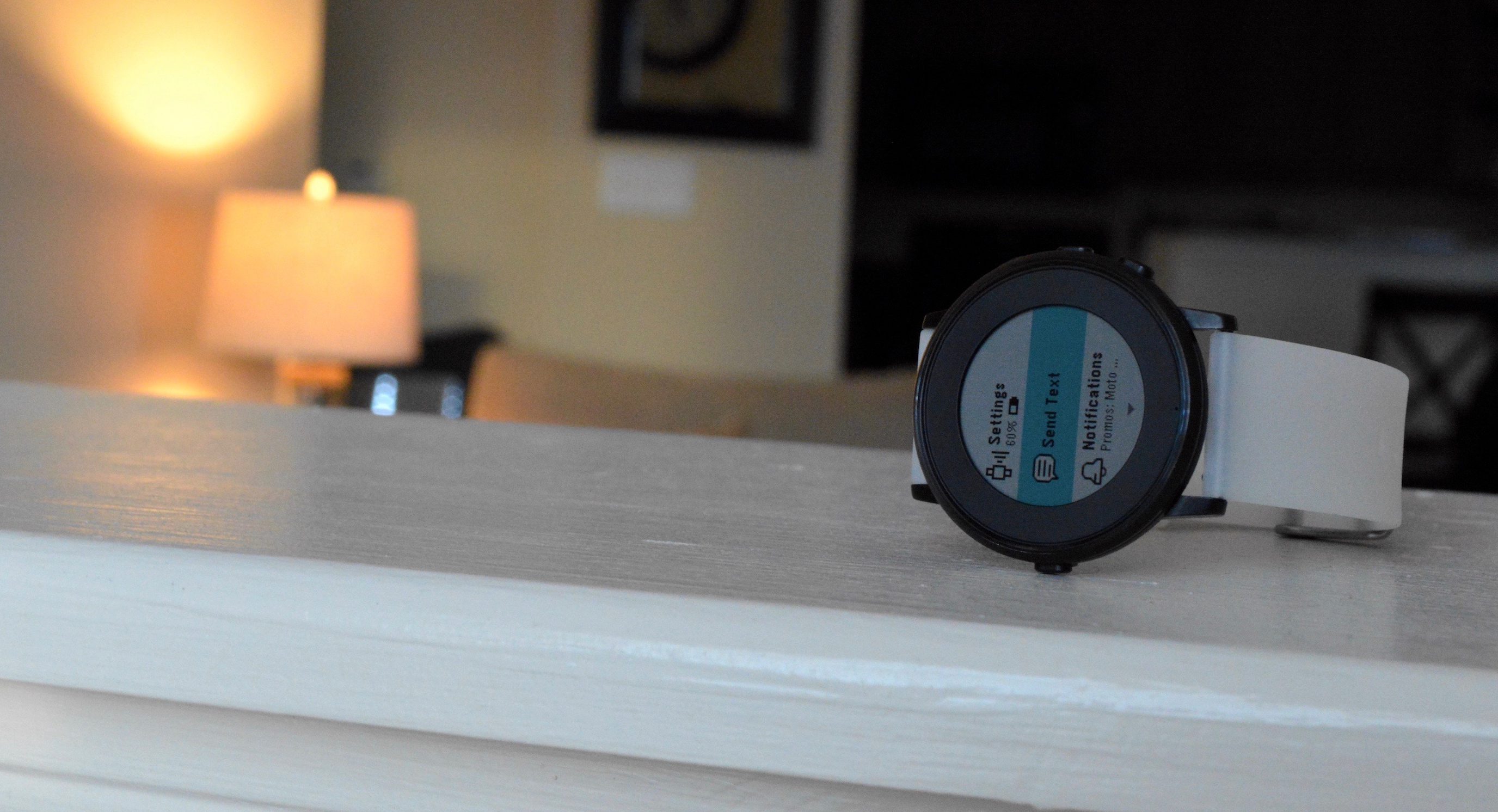 Quick Views
Pressing the down button on your Pebble will now take you to the updated Timeline. Of course, with the new Quick Views feature you probably won't have to check it as often. Available on the Pebble Time, Time Steel, Pebble 2 and Time 2 (sorry Pebble Round users, you're out of luck here), the Quick Views feature allows for a little preview window to pop up a little bit before the start of an event to serve as a quick reminder/preview. This little calendar popup continues the trend of quick and convenient updates that help keep your phone out of sight.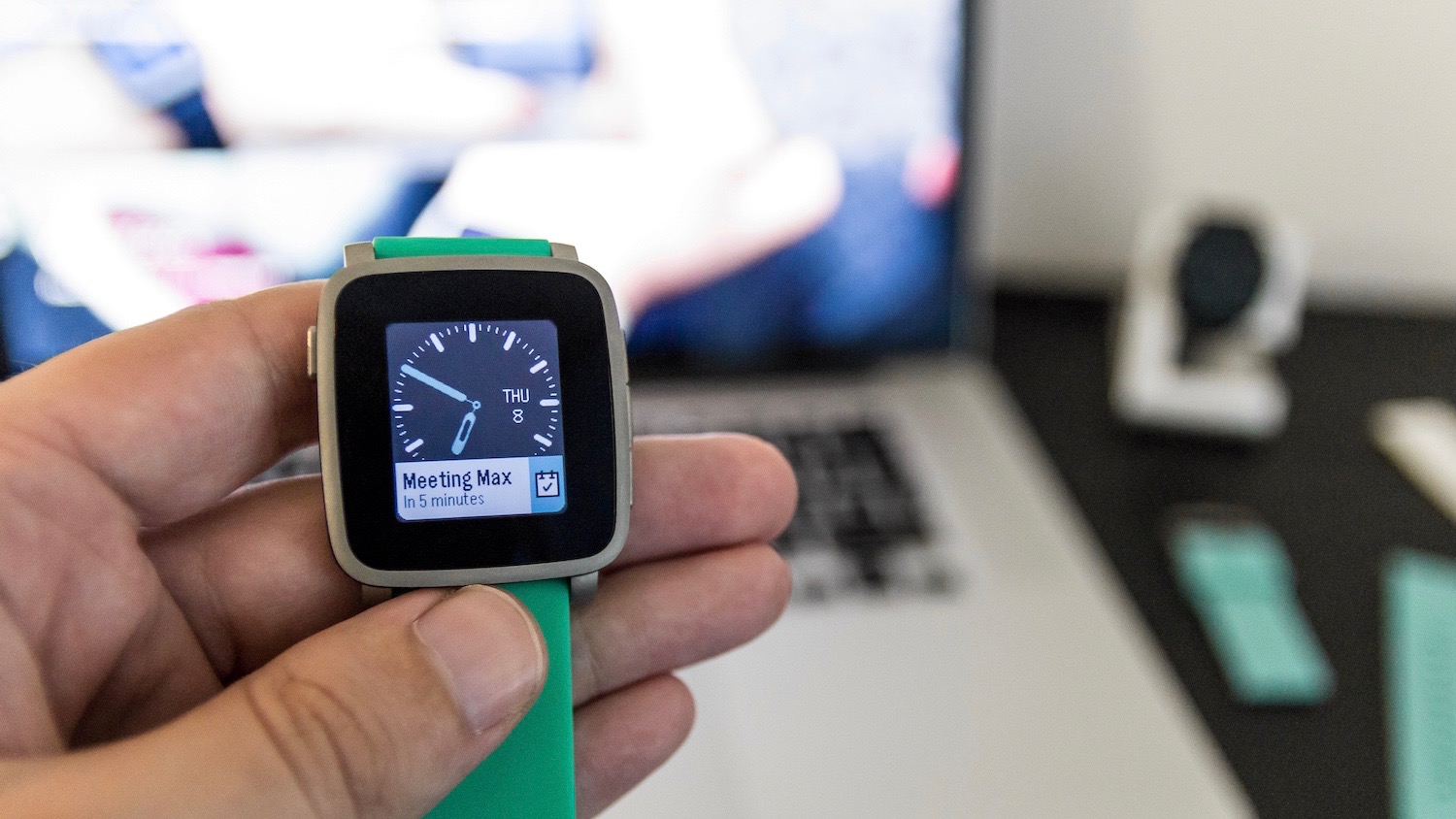 iOS Specific Updates
One update of note is specific to iOS users (I know, there's only a few of us out there). iPhone users can now delete, archive, mark as read, reply all and star emails from Gmail accounts – something that Android users have been able to do for a while now. As an iPhone user, I've missed some of the built-in features Android users have been accustomed to. It's nice to see Pebble continue to develop the iOS user experience.
4.0.1
In case you missed it, Pebble sent out another small update to their new software. The '.1' here brings back the Timeline Past view as a Quick Launch option when setting shortcuts. I was happy to see them add it back in since I use the Timeline feature frequently.
---
The common theme here is quick access and efficiency. I feel like Pebble did a great job making small tweaks to make everything a little more efficient. We didn't mention it above, but the official Pebble App saw some updates as well. The software update includes easier to read health charts and some improvements under the hood. Check out the full release notes and all other features we didn't cover here on the official Pebble Blog. What do you think of the software improvements and what is your favorite new feature? Let us know in the comments down below!