We've gathered up another great bunch of watchfaces for the Pebble Time Round that we think are worth checking out. With the selection ranging from classic analog, to a nerdy Pac-Man themed watchface, we think there's something for everyone here. All of the watchfaces featured are also available for the Pebble Time and Pebble Time Steel, so no one is left out!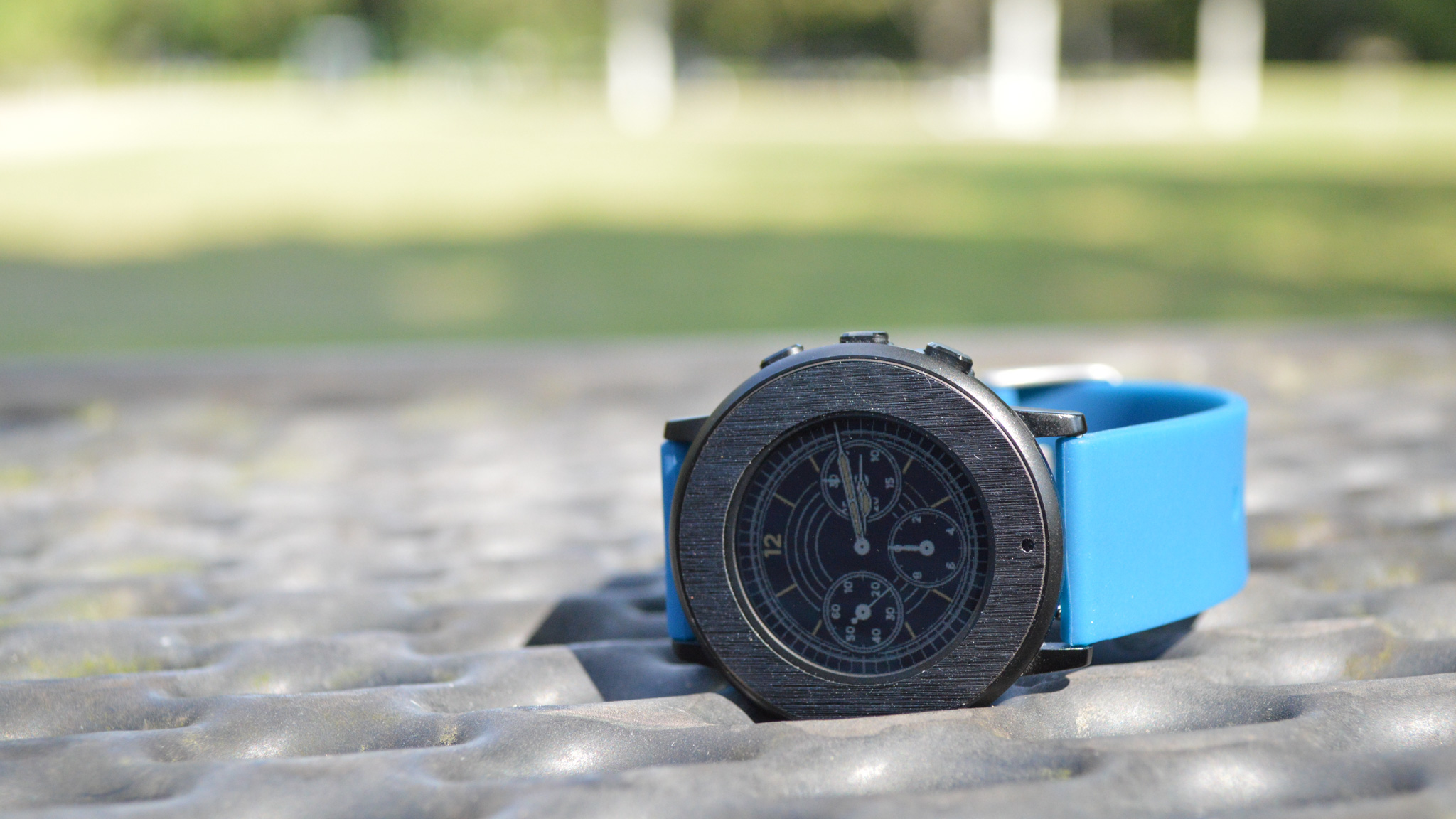 Rosewright C is one of those watchfaces that just feels like it was designed with the Pebble Time Round in mind. It's round dials and perfect round accent lines really make for a classic analog watchface design. The watchface is designed to mimic the look and feel of a traditional Chronograph without the actual function. We think it's one of the most aesthetically pleasing analog faces out there.
Download: Rosewright C – Pebble App Store
Although I'm not the biggest fan of weather watchfaces, Weather & Sunset is one that I've been using for a while now in my regular rotation. The simple design and the pixel animated weather icons make it a really fun weather watchface. The background color changes with the weather and, unlike some of the other watchfaces featured, the setup is really simple. Go check it out for yourself!
Download: Weather & Sunset – Pebble App Store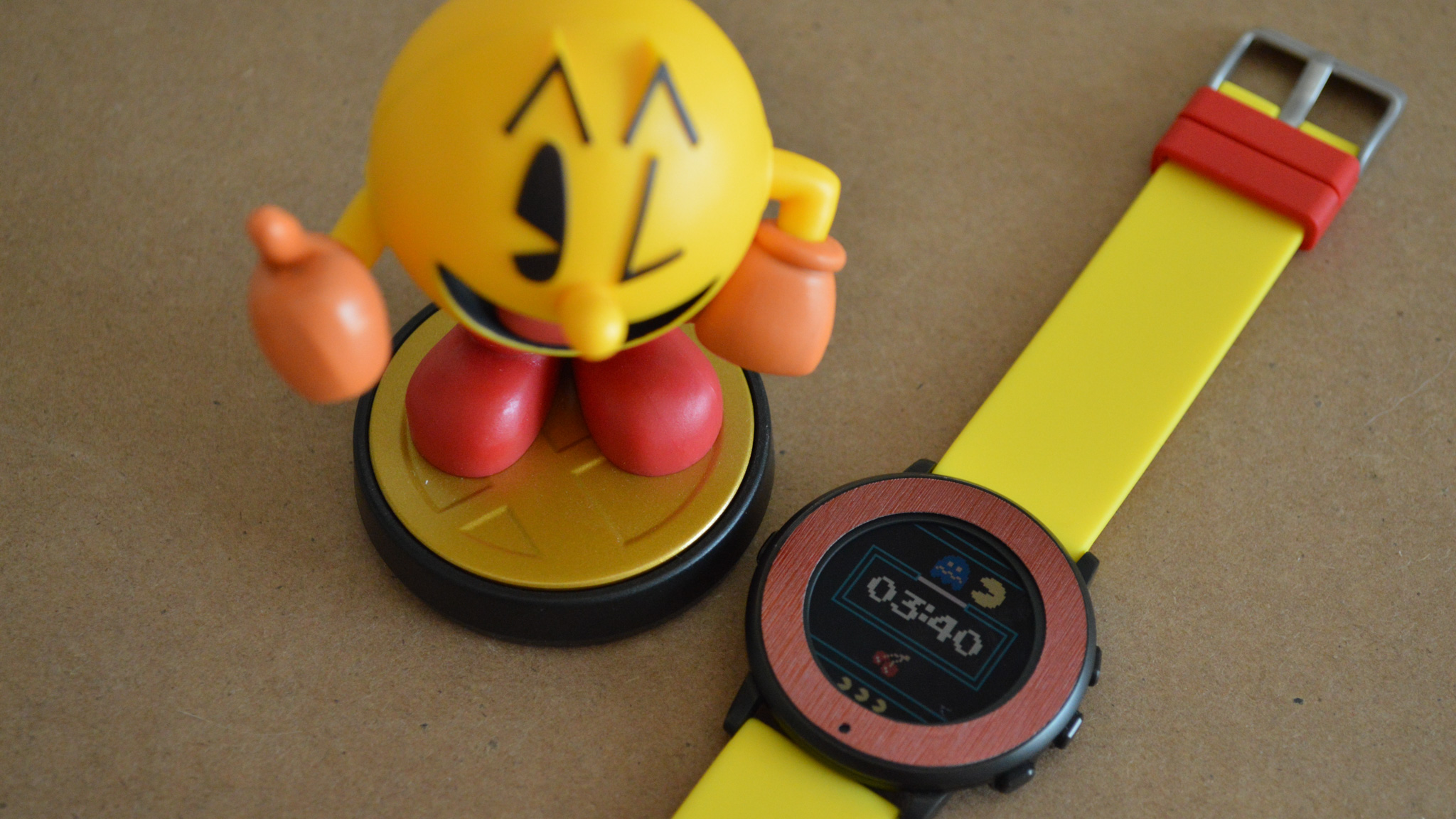 This watchface is a really fun way to keep track of your step goal throughout the day. Once you reach half of your daily target, then Pac-Man starts to chase Inky. You know you've hit your goal once Inky is captured. The developer even managed to squeeze in a very subtle battery meter at the bottom (represented by the little Pac-Men). We just love the really simple and fun way to keep track of your step goal throughout the day. If you're a fan of retro gaming at all, definitely give this one a try!
Download: PacHealth – Pebble App Store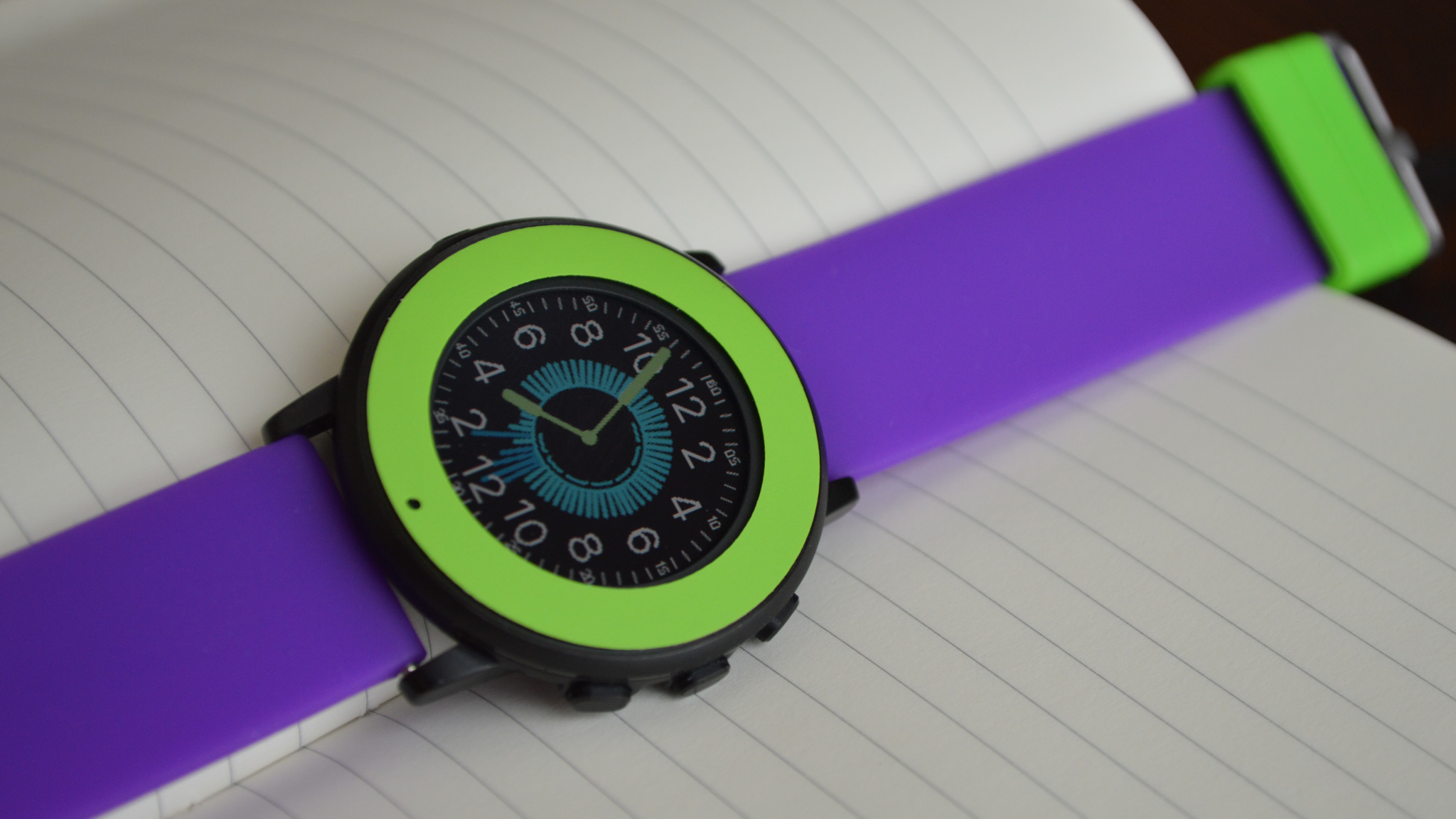 If you're looking for a watchface that combines your sleep and health data in an easy to consume form factor, IRIS 24 is definitely for you. Users can completely customize the look and feel of the watchface by adjusting colors and toggling different display options in the menu. IRIS 24 has a unique way of showing users their current sleep and step data for the past 24 hours.
Download: IRIS 24 – Pebble App Store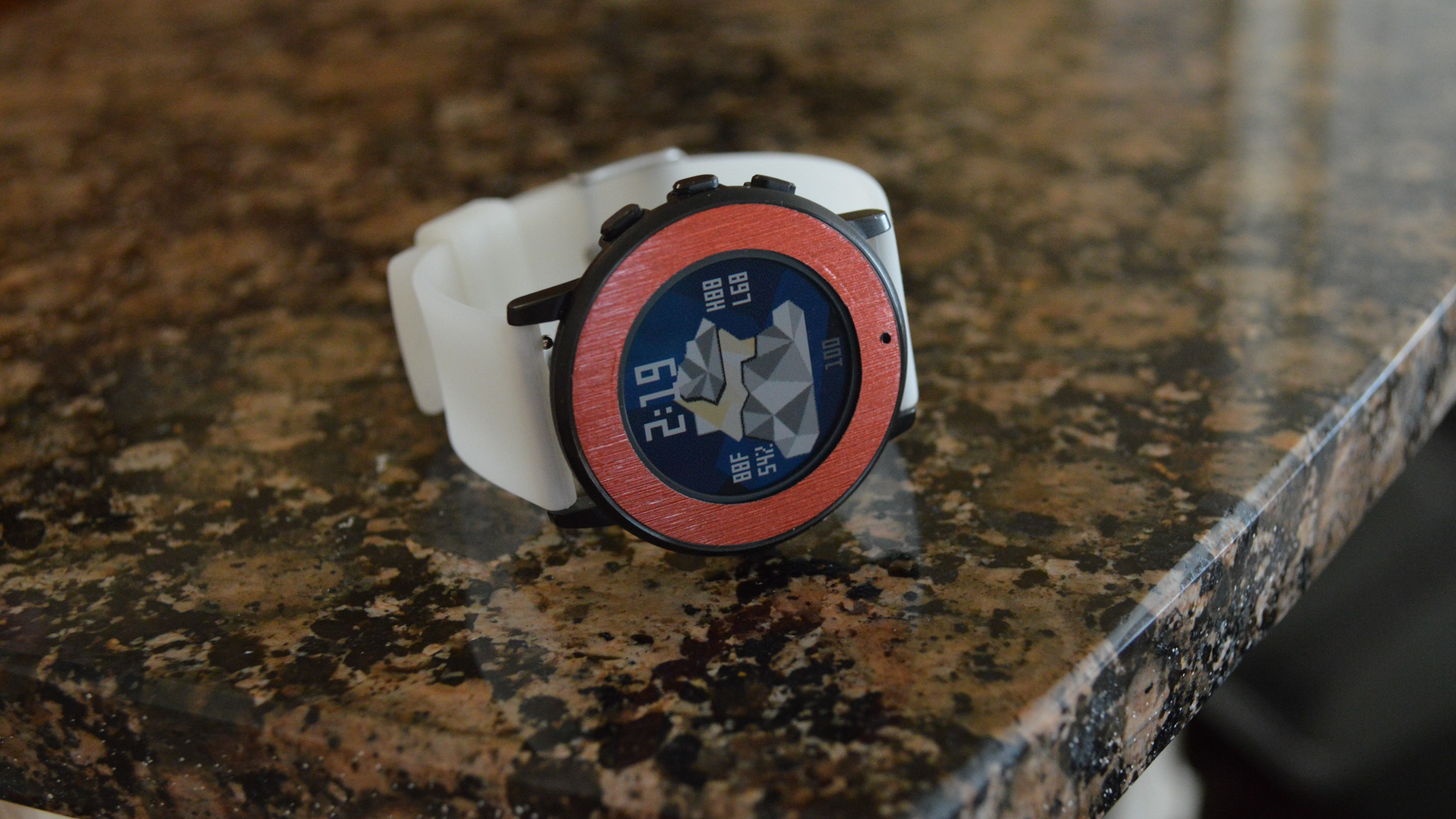 Big Geometric Weather is a watchface that has been on my rotation for a long time. The modern icon design is really appealing and there's a lot of function packed into this watchface without sacrificing any of its good looks. The weather is based on location by default and the menu only allows a few minor customizations. The sleek design and the ease of use make this watchface a must for any collection. We recommend checking it out if you haven't already! Note: Pebble Time and Time Steel users will have to check out Geometric Weather from the same developer.
Download: Big Geometric Weather – Pebble App Store
---
Thanks again for checking out our most recent selection of watchfaces for the Pebble Time Round. The weather watchfaces have really surprised us lately with the awesome designs, and with the recent improvement of the Pebble Health application we're seeing some very unique watchfaces taking advantage.
The skins and watchbands featured in this article are available from GadgetWraps.
We really love their selection of skins and watchbands for Pebble watches. What do you think of our watchface picks? Which are your favorite watchfaces to rock on your Pebble? Let us know in the comments below!
---
Eyecandy