Kiezel are quite well known for their many watchfaces. Today, we want to take a look at their health app Kiezel Health and see how it works in combination with their Kiezel Fit watchface.
The Pebble Health app provides a lot of details and with the new update, it is now accessible with just a single press, but the for those who prefer a simpler representation of data, Kiezel Health might be an alternative.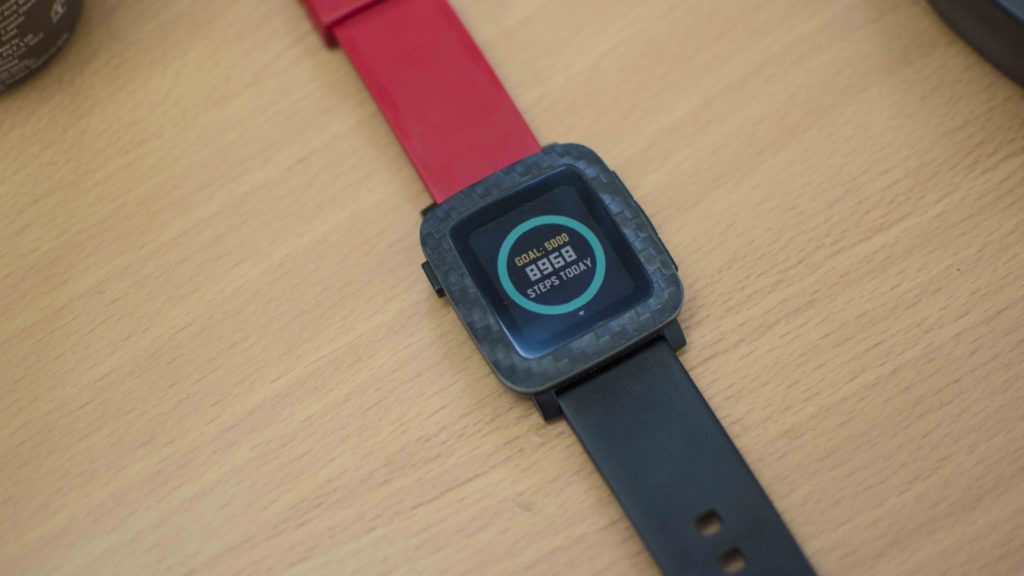 As soon as you open the app, you're greeted with your step count and step goals along with circle to show the progress. Your sleep data is shown in a similar fashion which can be viewed by pressing the down button. You can also see graph for both steps and sleep by pressing the middle button and can switch between them using the up and down buttons. You can of course change your step/sleep goals.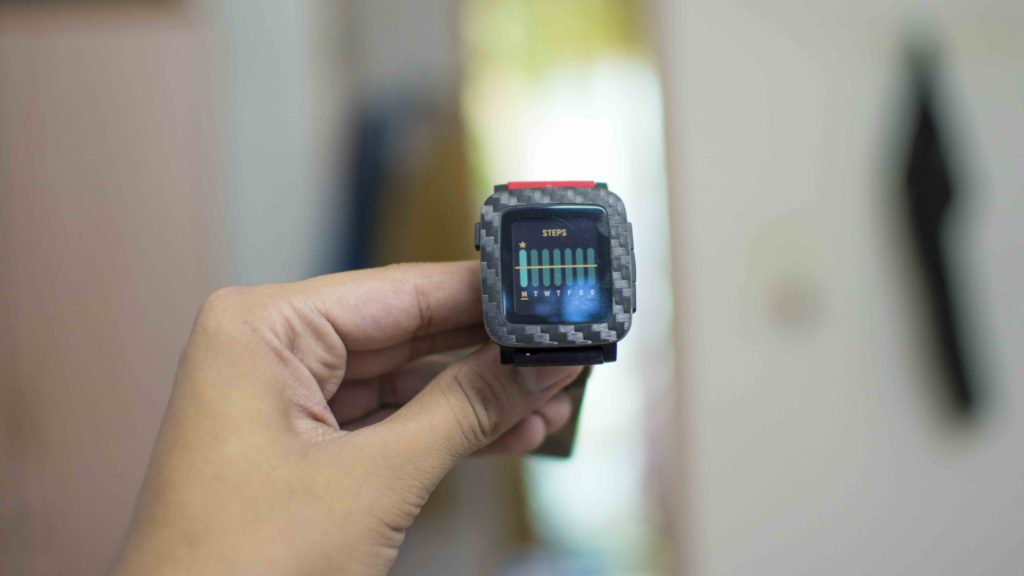 What we like the most about the app is how it tries to keep you up and moving when you need to, and to drink water more often throughout the day. You'll get notifications in regular intervals suggesting you to drink water, and also when you've been inactive for a long period of time.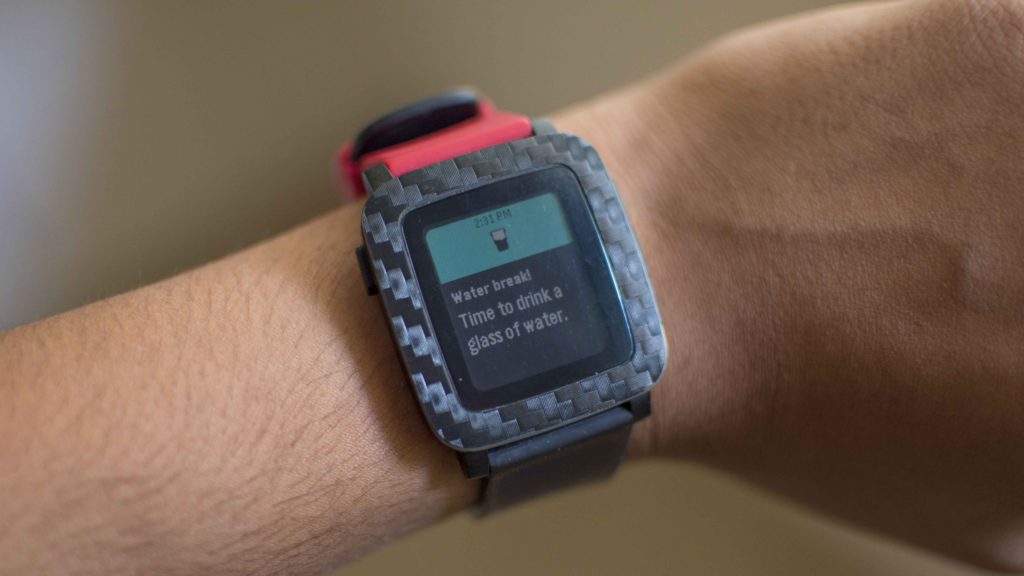 Sharing the same blood, Kiezel Fit is just as pretty as the app we talked about above. It shows your progress on a ring which engulfs the step count, and the time/date stamp. We really like how you can change the colors for any element of the face (background, progress ring, text etc.) and the daily step goal.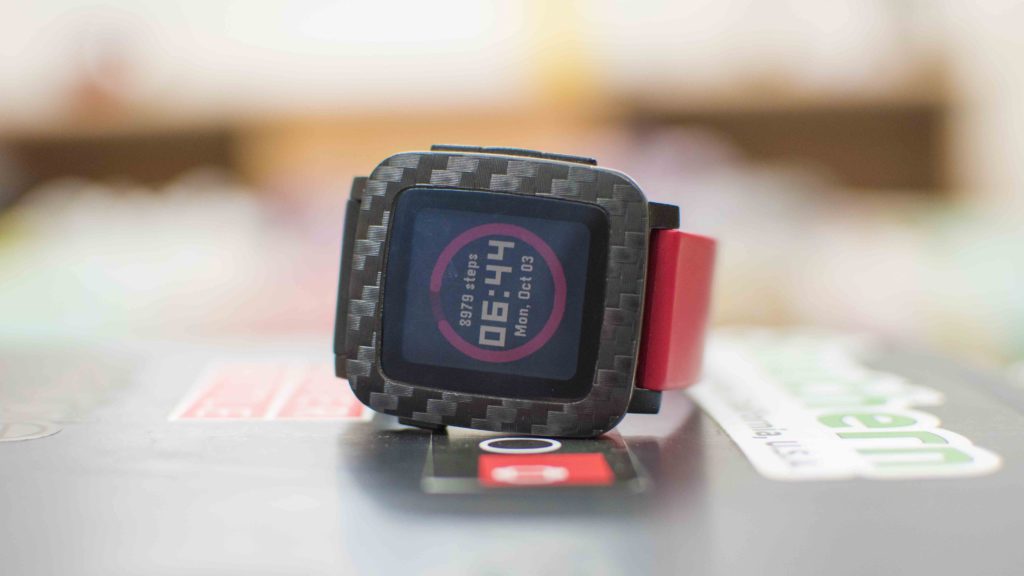 Kiezel Fit and Kiezel Health share the same design language, making the experience continuous and seamless. Rest aside, with these two running together, we're sure it's enough motivation for you.
Download: Kiezel Health App / Kiezel Fit Watchface – Pebble AppStore
The skins and straps featured in this article are from our friends over at GadgetWraps.