Apparently Pebblers out there are going crazy for 3rd party skins. Whether it may be the gray tone of the "black" Pebble Time that's putting many people off, or simply the thirst for customization, skins seem to be a very popular topic among the community right now. While I've never used a skin for a smartwatch before, I have certainly had quite some experience with skins for my beloved Nexus 5 and now my OnePlus One. I've always appreciated the possibility to have my phone in a complete mahogany look on one day, and in an elegant leather suit on the next. Here are the best skins for Pebble Time!
Update (14.07.2915): dbrand
---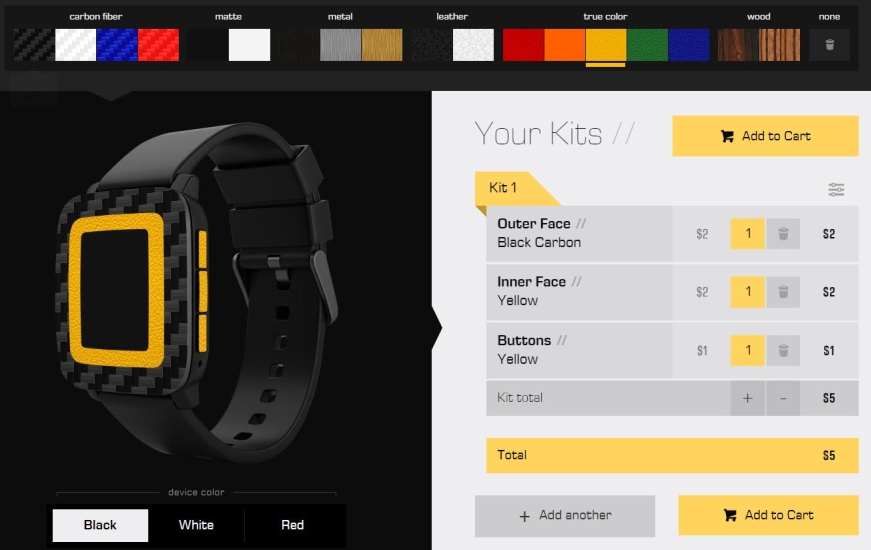 dbrand has been my favorite skins manufacturer for quite some time for their unrivaled precision and their hilarious interactions with fans on social media platforms. They may not have been the earliest to the Pebble Time skin game, but the certainly offer something that the competitors don't: in addition to skinning the outer bezel and the buttons of your Pebble Time, dbrand will also let you stick something on that inner bezel of your smartwatch! Made possible by dbrand's great online skin configurator, you can let your imagination go crazy with designing your Pebble Time. They're also by far the least expensive of all the available manufacturers.

Slickwraps are a well known name in the industry. They manufacture a wide selection of skins for all kinds of devices – smartphones, tablets, laptops and wearables. The available skins should be able to accomodate almost every taste – from various carbon and wood options to glitter and leather ones. Every skin also comes along with a screen protector!

Gadgetwraps' selection is very selected, they offer iPhone, Android Wear and Pebble skins. They offer various types of coverage – screen protectors, button skins and frame skins. The skins come in most designs that the competition offers, but they also have some crazy looking and game console ones.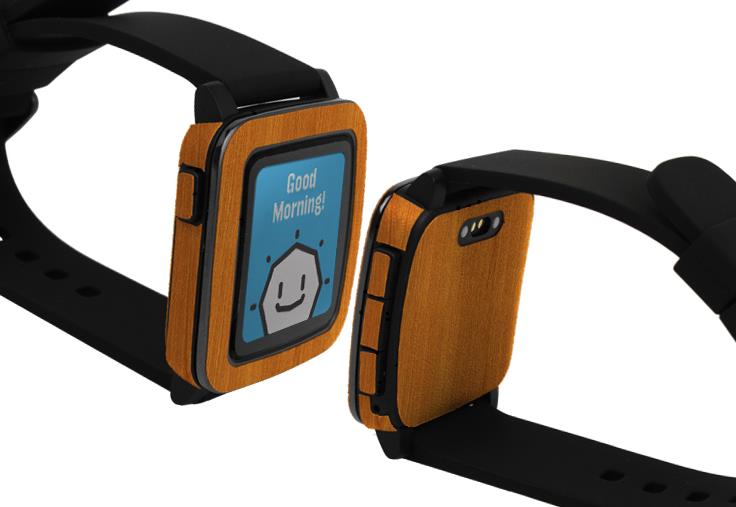 They cover more products than I want to list here. In my opinion, what really sets them apart from the competition is the fact that Skinomi's skins provide full body coverage for the Pebble Time, including all buttons, the sides, and even the back! Of course, they also sell screen protectors so that absolutely nothing stays unprotected (aside from the charging ports, of course).
You can buy Skinomi skins on their own website, or on Amazon.com. Many of their products are actually cheaper on Amazon and yes, you will help us cover our expenses by clicking that Amazon link and placing the order there.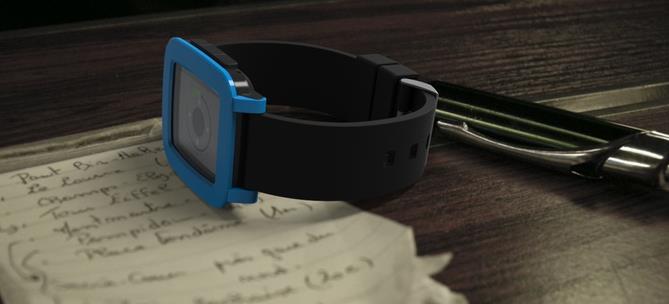 Looking for something more sturdy? This might not be a skin strictly speeking, but the Bepple covers are going to give your Pebble Time more protection then any skin can. After a successful Kickstarter campaign, Clvrcover have launched their Bepple product line and offer clip-on covers as well as screen protectors.   Speaking from a visual standpoint, they're not really my cup of tea, to be honest. But I also sit behind a desk most of the times and don't do much physical work that is likely to scratch my timepiece.
Have you already suited up your Pebble Time? Let us know in the comments what your favorite skins are!