One of the things we all love about Pebble is the level of customization available. From different watchfaces and applications to custom watch bands, any of the Pebble smartwatches can be customized to fit your own personal style. In case you've been living under a rock and you don't already know about them, GadgetWraps is a company that has really taken that customization to the next level. They offer a custom line of skins, screen protectors and silicone straps made specifically for Pebble watches. Here's a review the company as well as a few of the skins available from the GadgetWraps website. Be sure to check out the giveaway info at the end of the article. Just a quick note — all of the skins featured (and way more that I couldn't fit into the post) are available for every generation of Pebble.
GadgetWraps
I wanted to review more than just the core product from GadgetWraps so I thought I'd start by diving into the company and letting you guys know exactly what I think about them and what kind of experience you should expect when ordering.  The guys at GadgetWraps are top notch — great communication and a straight forward warranty that you can find here. They stand behind their products for life no matter what the reason for replacement is.  The company specializes in accessories for the Pebble line but offers skins for a few other smartwatches and some outdated iPhone models. I really wish the company had skins available for newer models of iPhone and a few android phones.  The quality of their products and their dedication to the customer makes them a pretty awesome company to do business with.
Skins
With a huge assortment of colors and patterns, GadgetWraps has something for everyone. Pair up a Pebble skin with some of their custom button skins and the combinations are endless.
Color Selection
The color selection from GadgetWraps is a very impressive assortment. Wood patterns, carbon fiber, digital camo and more traditional color selections give customers the ultimate in customization. I didn't think I would be a huge fan of the wood patterns but when I saw them in person they quickly became one of my favorites. The colors and textures displayed on the GadgetWraps website are very accurate representations of what the skins look like in person.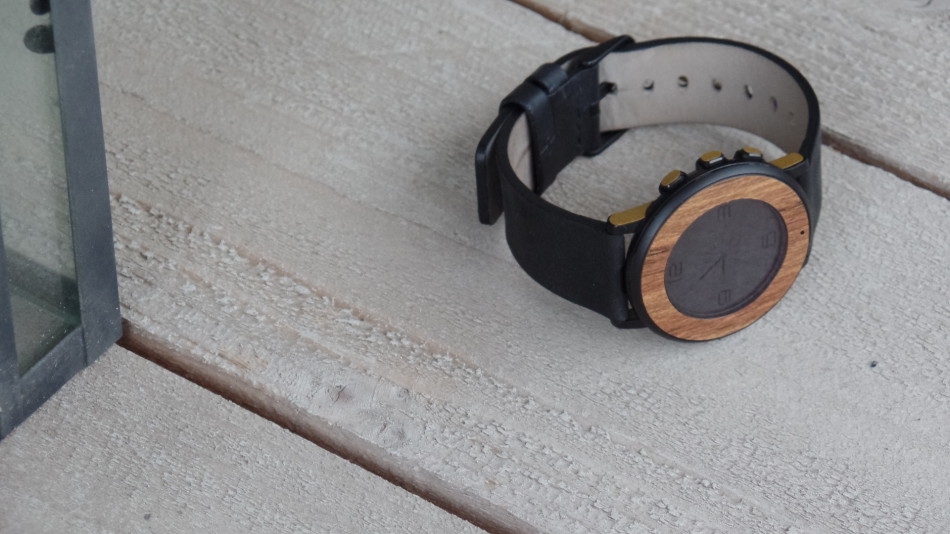 For an extra $3, customers can add on side button skins to further customize the look of their Pebble. The button skins can be a bit difficult to install if you've got shaky hands, but with enough patience I got them put on my watch and they stuck really nicely.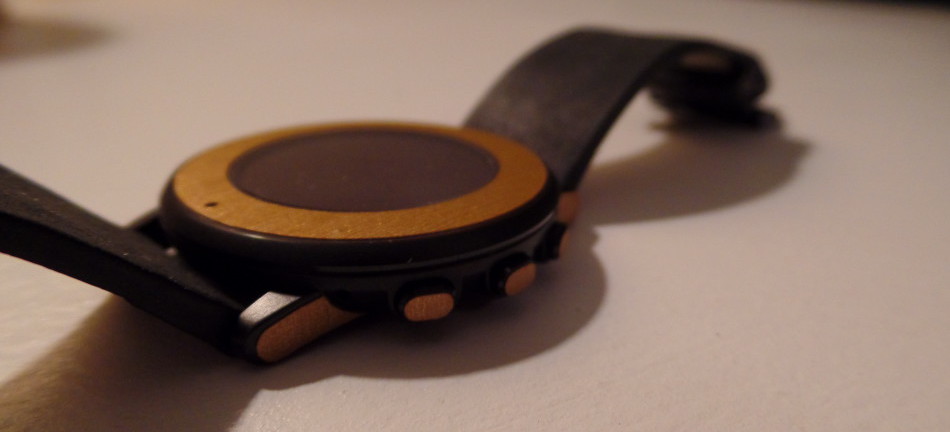 Installation
The installation process is a breeze with these skins thanks to a few things. The company has posted these extremely helpful videos to assist with the installation of each type of watch. On the card included with the skin they insist that, instead of just searching on YouTube, users should go to their website for the most up-to-date installation guide. I was stubborn and tried it without watching the video(something I don't recommend) and I managed to get the skin on, but it wasn't the cleanest install ever. After watching the video for the Time Round install, I was able to install the skins with ease. Do yourself a favor and watch the video first! The skins go on like a typical vinyl decal with a clear transfer film which makes lining up the skin super easy.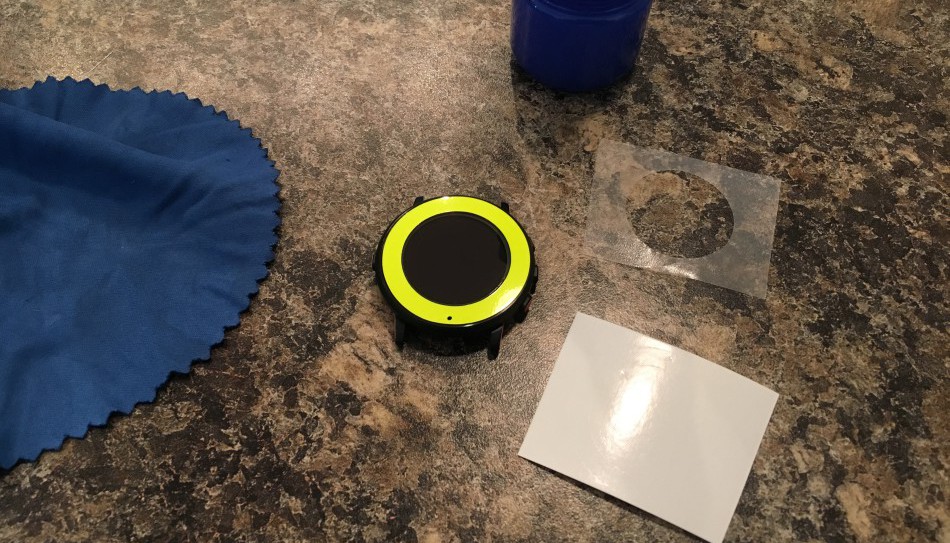 Durability
Made from automotive-grade vinyl, the skins from GadgetWraps are extremely high quality. After a few days of testing and a lot of wear and tear, these things held up extremely well. I wear my Pebble Time Round 24/7 (I'm sure most of us do) and it is usually subjected to some heavy use. I didn't treat it any differently once I put the skin on and even after a few days of wear (and a couple of ugly impacts from not being too careful) the skin still looked like it had just been put on. These skins can stand up to some heavy usage and you don't need to worry about them peeling up accidentally. Every skin that I tested stayed on well until I was ready for it to come off. They peel away clean and don't leave any residue. Every skin purchased also comes with a precision cut screen protector that fits inside of the skin to protect the rest of the watch face from scuffs and scratches.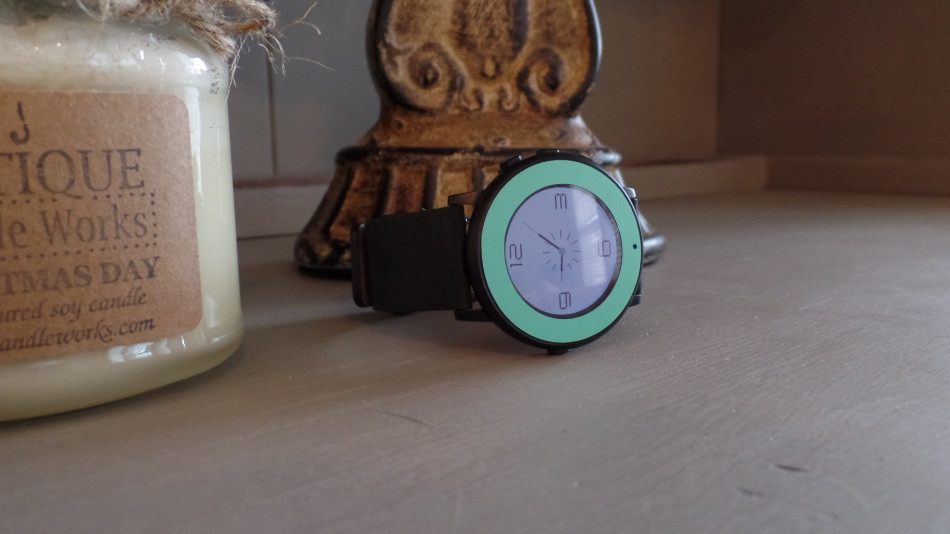 Verdict
After using these skins for a while, I have to say I'm hooked. If you've been looking for a little more customization than just a strap change, these skins will definitely add some extra character to your Pebble. You won't have to worry about durability or longevity — honestly, the biggest thing you'll have to worry about is what color you pick! Everything from GadgetWraps is a definite win for me; head on over to their website now and check them out!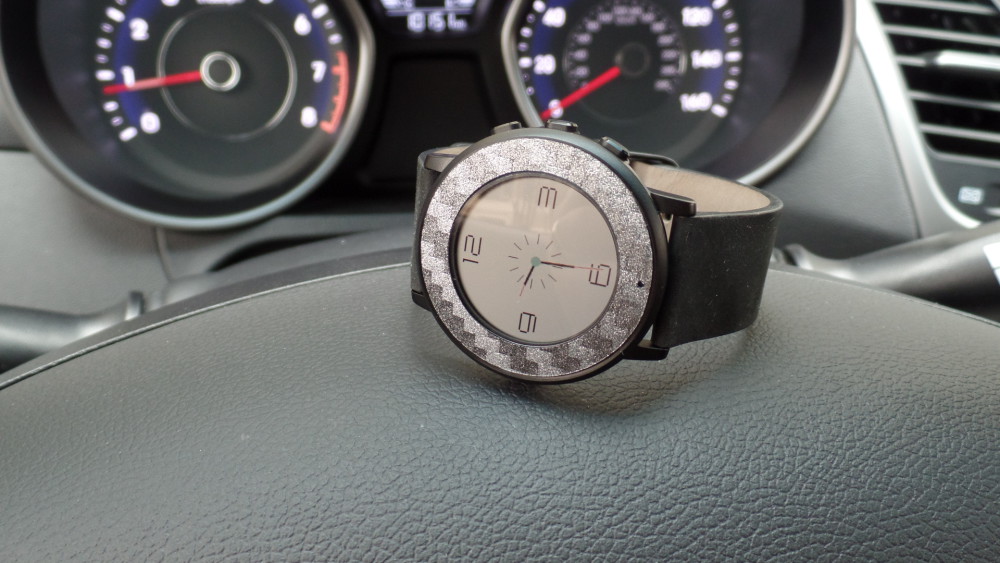 Giveaway
Thanks to the guys over at GadgetWraps, we have a few skins left for you guys! Head over to our Facebook page and give us a like so you can stay up-to-date with the latest posts from pebblestuff. To be entered to win a random bunch of skins for the Pebble Time Round (sorry Pebble Time & Pebble Time Steel owners — all we have are large PTR skins), leave a comment below letting us know what your favorite way to customize your Pebble is. In one week, we'll go through and pick three winners randomly from the comment section. Also, check out the gallery below for some sample shots of the GadgetWraps skins.
Update (2.29.16): The giveaway is now closed and we have selected the three winners. Those that were chosen will be contacted in the comments below and via email.  A big thanks to everyone that read the article, commented below and entered the giveaway. It really means a lot to us. Congratulations to the winners and if you didn't win, keep an eye out for our next post — it will feature another giveaway!
---
Eyecandy