Many of you might know Battery+ for Pebble – it's a solid app and is loved by many. However, with the huge amount of details you get with the graphs and charts, you might find it a little overkill. If that's also how you feel, BatteryLife may just be the app you're looking for.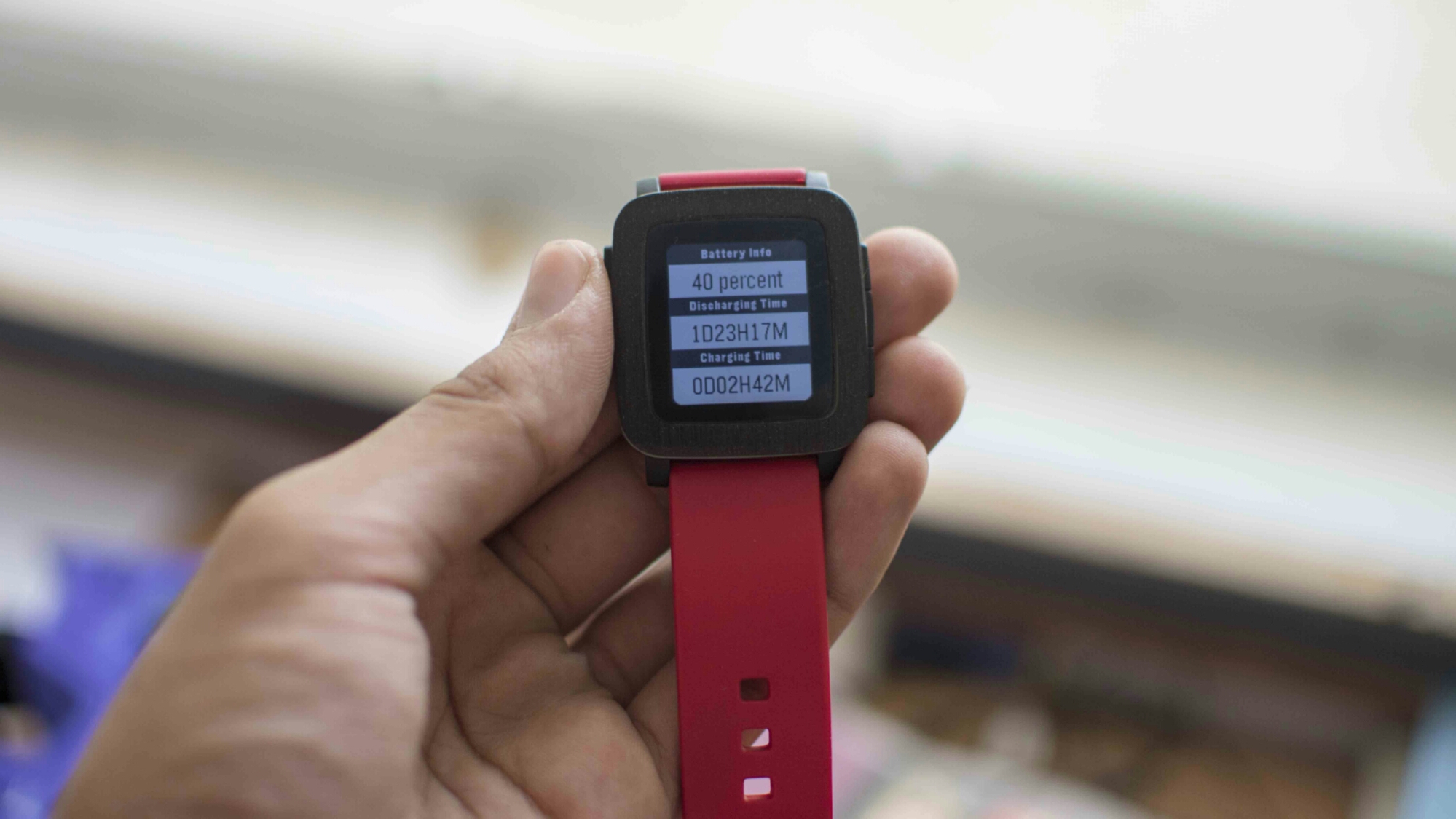 The app shows you the current battery level, time since last full charge, and the duration of your last charge.
There is nothing else you can do with the app. Whatever you see in the pictures, that's it. No graphs, no charts. It's simple, and straightforward. Well, that's what we actually love about this app.
Download: Battery Life – Pebble AppStore
Note: BatteryLife isn't available for the Pebble Time Round.
---
If you like the strap, you can grab one in red or many other colors from Gadgetwraps. The TimeDock docking station is available on Amazon – you can find our full review here.