I'm new to the Pebble world. I received my Pebble Time Round in rose gold just last week, and I'm hoping to help other new owners through their first steps with their shiny new purchase. I love all things tech, but the farthest I've gotten into the smart watch world is a Fitbit Charge, and that doesn't really count as a smart watch at all. I used my Fitbit faithfully for almost a year, but the boring look and the need to press a button every time I wanted to see the time wore on me after a while.
When I saw that the latest Pebble watches had a very slim profile, a great new color coming out, and it could take the place of my Fitbit by tracking my steps and sleep, I was sold. The last thing I wanted was to look like I was wearing a calculator watch circa 1992. The Time Round seemed like a genuine step toward smart watches that don't interfere with daily life; they simply enhance it. That's exactly what I was looking for.
---
I ordered my watch a month and a half before it finally arrived on my doorstep. There were several processing errors, and I'm not overly pleased with the customer service. They don't have the level of communication that I've come to expect from companies doing business online. With that said, I did receive a discount for my troubles, which raises my happiness meter a fair bit.
When I finally opened the package, my first thought was, "Oh good! It's NOT too big." That was my biggest concern when I decided to go with the Time Round. It's actually not much bigger than my cheap Timex. It also has a very slim profile, which means that it doesn't catch on sleeves or get bumped into things constantly. And the navigation buttons are easily accessible without being intrusive. Pebble also offers silver and black face options with several different bands to choose from.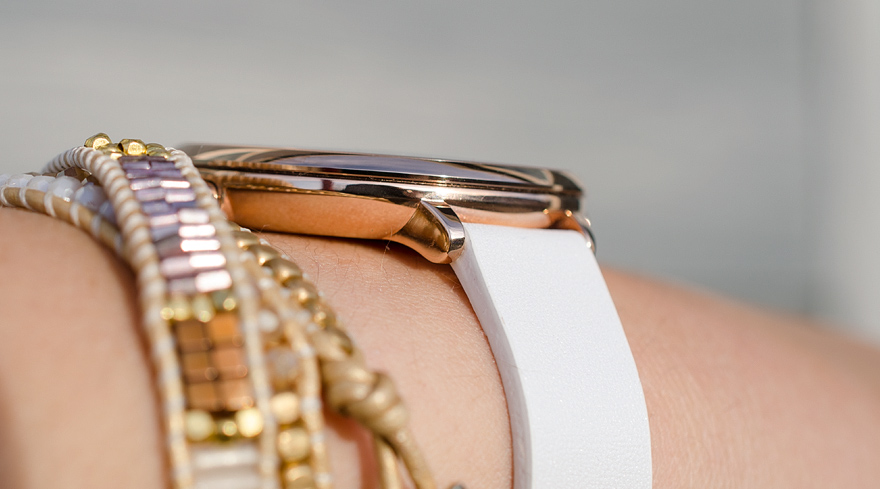 The quick start guide is pretty straight forward, as it should be. I plugged the little beauty in, downloaded the Android companion app, and walked through the software update and Bluetooth pairing. Easy peasy. I'm not too pleased with the magnetic charger. I find that it comes out at the slightest touch. I've used a Microsoft Surface Pro, which also has a magnetic charger, and I've never considered it flimsy or easily removed. Not sure why the Pebble's charger isn't more robust, but as long as I make sure it's properly seated and gently put it down to charge, then it works just fine. It's just a slight annoyance.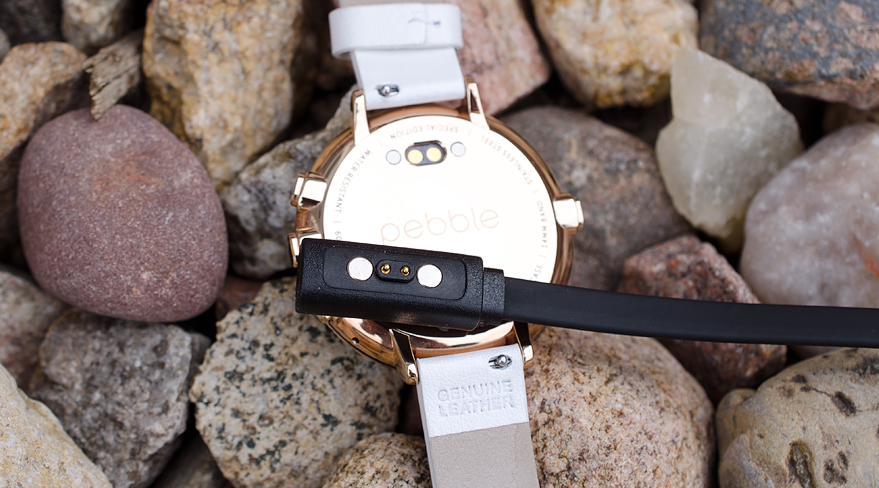 While I appreciate quick start guides, I also appreciate full-blown instruction manuals. Yes, I'm one of those. Those manual reading types. So I felt the paperwork included in the box was lacking. I understand that the website is meant to fill that role, but I don't find the Pebble website that easy to navigate. However, the day after I synced everything up, I received an email from Pebble that included some links to some very helpful information.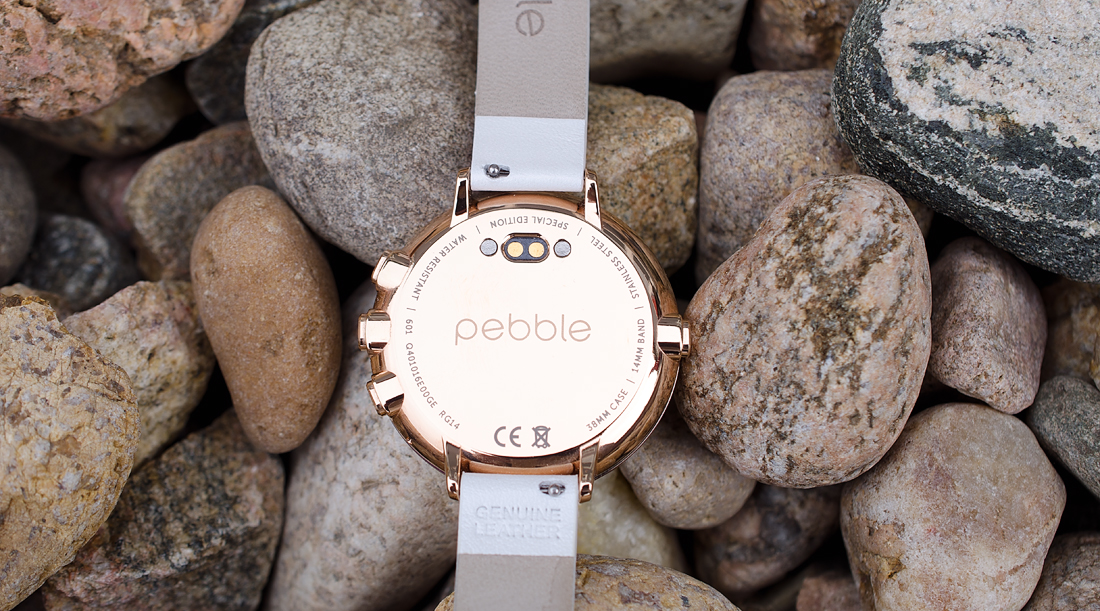 Over the past few days, I've had time to explore the Android app, customize my watch face, and download some of the most recommended apps, like Snowy. I look forward to learning more about Snowy's capabilities, because I'm an avid voice-based technology user. I don't know what I'd do with Google Voice Search or my Amazon Echo.
I'm still trying to get a mental picture of the organization and order of things within the watch itself. I still find myself doing a lot of clicking around to try to find what I'm looking for and to try to figure out how many levels deep each section/app/pin goes. But I think that will work itself out with another week or so of use.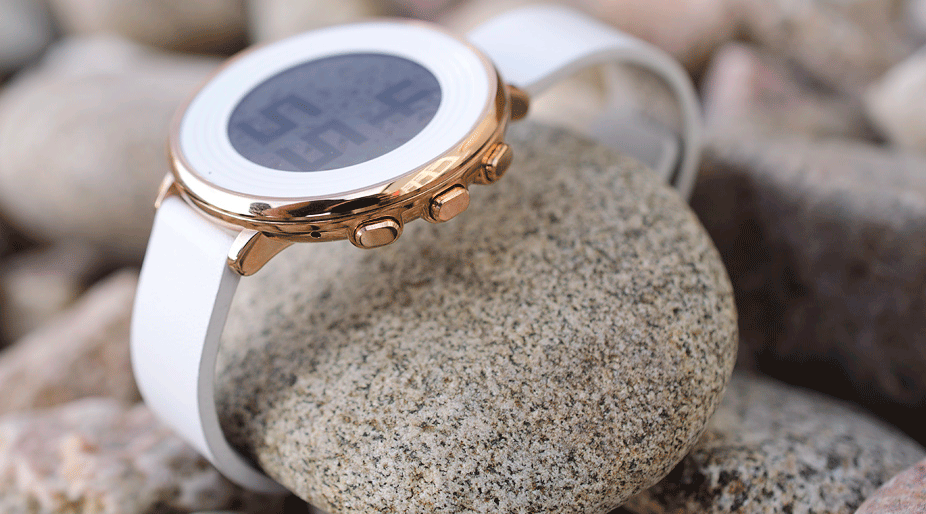 Overall, I'm extremely happy with the aesthetics of the watch. It's definitely not a "man's smart watch" as so many others seem to be. I'm very satisfied with the e-paper screen. And I don't think navigating the watch itself will be very difficult after a few more days of use. I'm finding the voice response to text messages to be one of the most useful features of the watch. I think it would be a great pick for a woman looking for the convenience of a smart watch without the added weight and bulk of most other smart watch options.
I'm looking forward to learning more about about my Pebble Time Round's capabilities. What were the first useful tricks that you learned with your Pebble?
---
Eyecandy